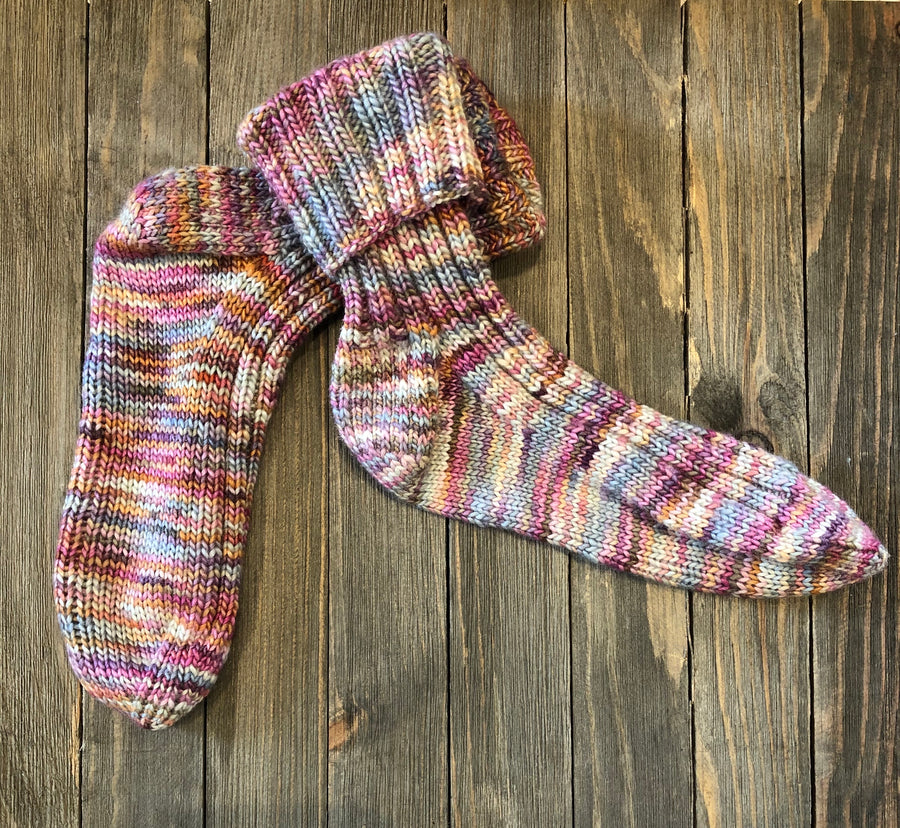 Maker+Stitch
Magic Loop Sock Class
This Magic Loop Sock Class is a 4-hour class Wednesday, July 26th from 1 - 5PM.
In this class, we'll have fun learning how to make a sock using the magic loop method. We will learn how use the magic loop method of working in the round, as well as sock construction from the top down. We will create one mini, worsted weight practice sock, covering all the skills you will need to create a pair of full size socks in magic loop. 
Expected participant knowledge: casting on, knit, purl, k2tog and ssk decreases, make 1 increases, binding off.
Materials needed: practice worsted weight yarn to create your mini sock and a US 6 circular needle at least 32" long with a flexible cord. 

Class will be held in the shop. Please contact us with any questions at 970-569-2744.
No refunds will be given for cancellations within 48 hours prior to the first class.