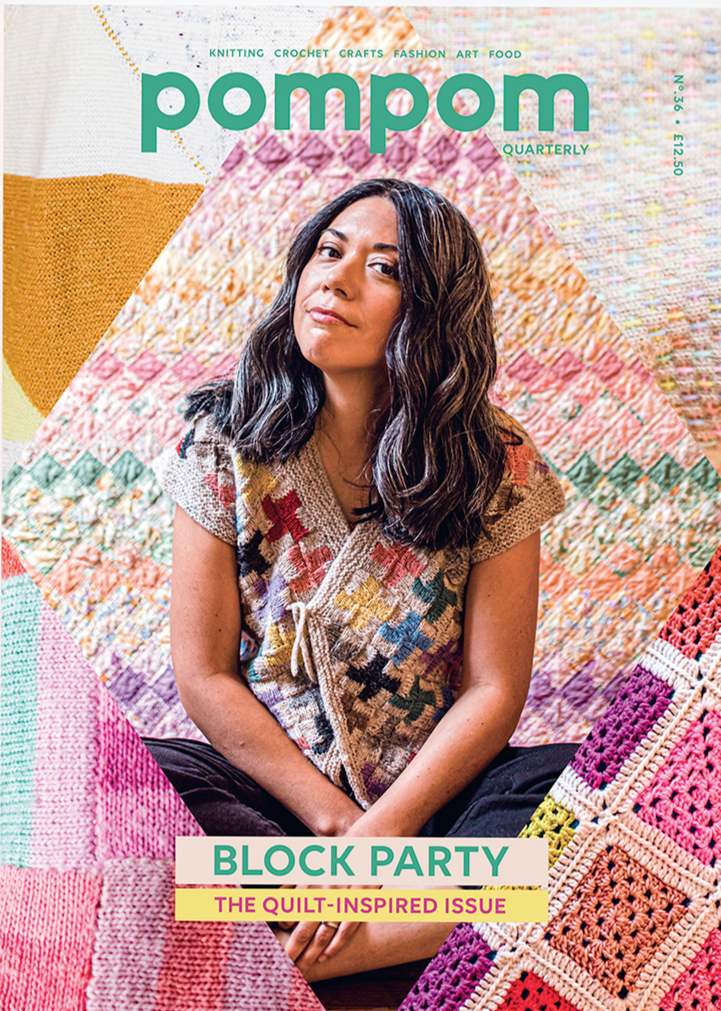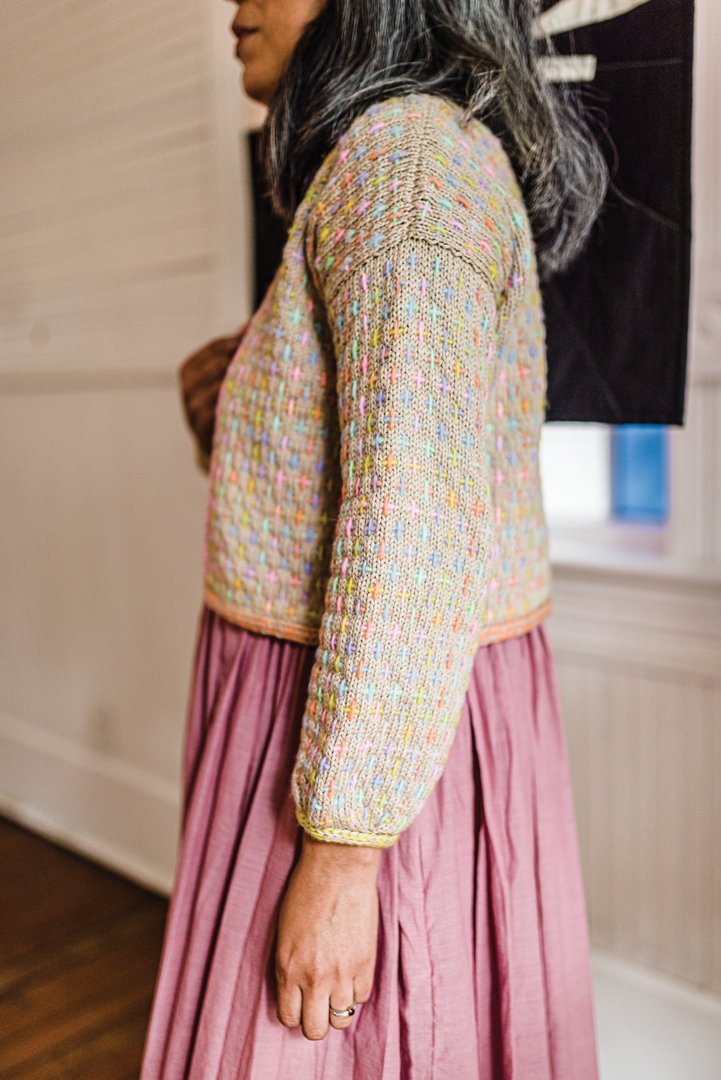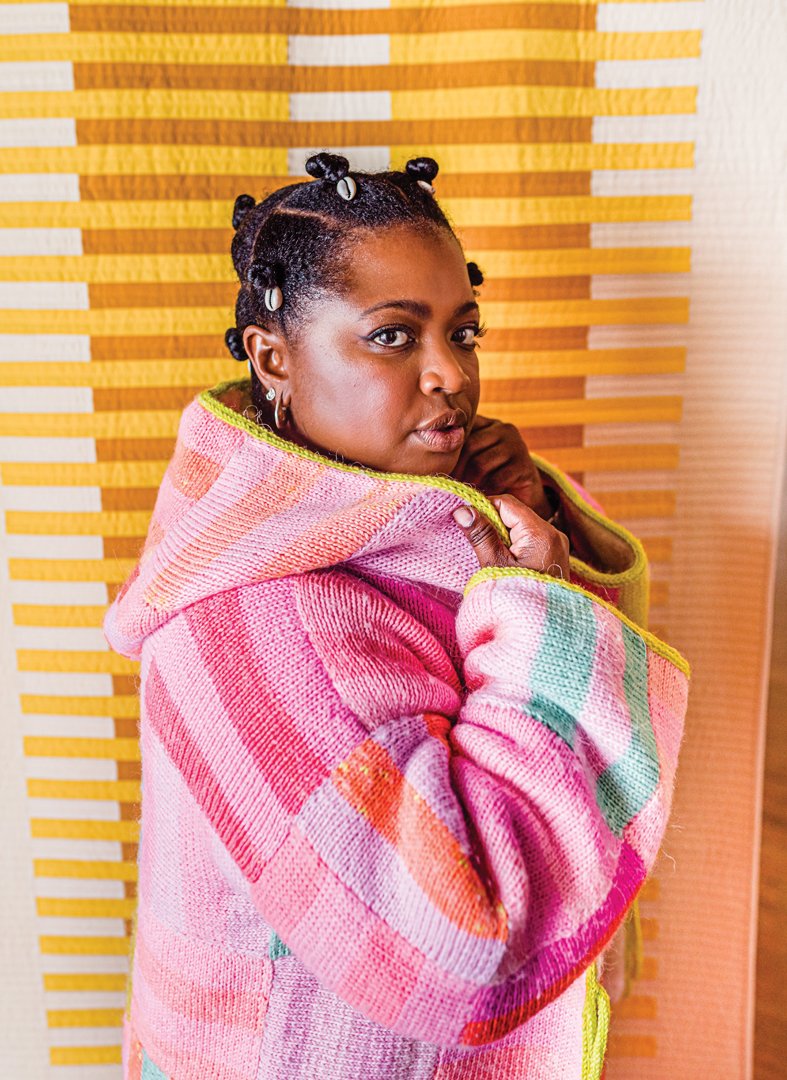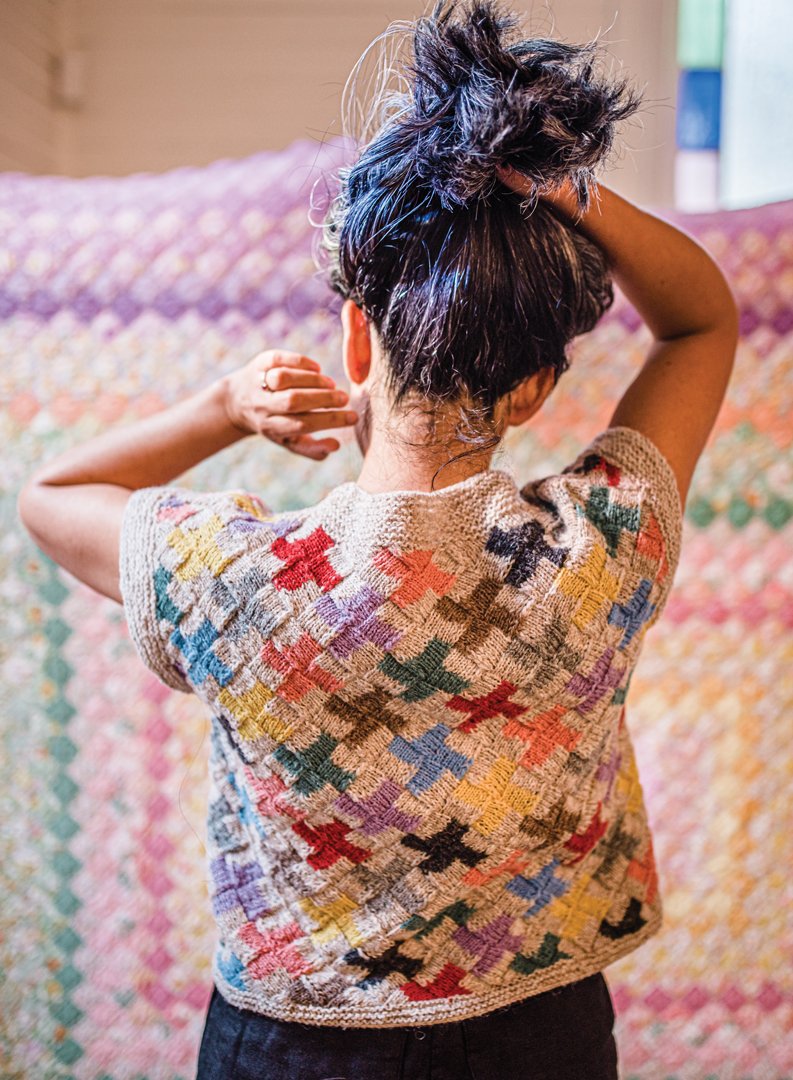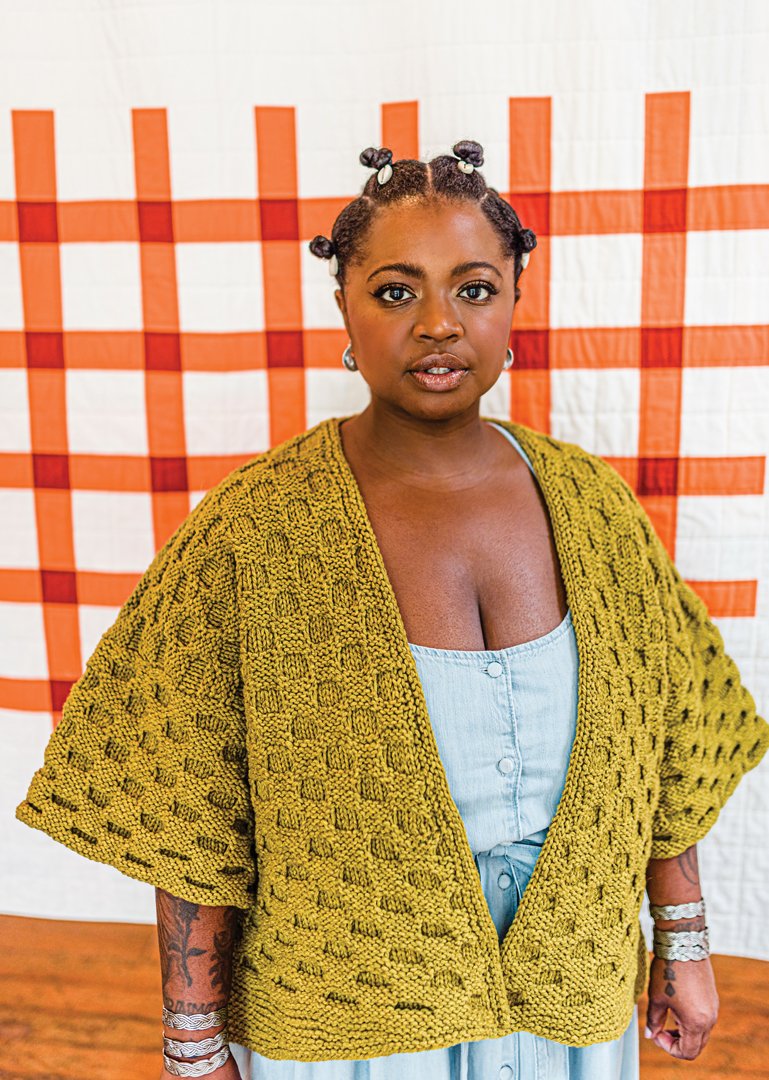 Pom Pom
Pompom Quarterly No. 36 - Spring 2021
Pompom's first issue of 2021 is inspired by quilts and honors the resourcefulness, practicality, community, and design elements traditionally associated with this textile-based practice! Expect patterns which embrace improvisation, are the perfect home for treasured mini skeins (hello scrap-busting!), and mimic the comfort of a much-loved quilt. Crafts collide within this Spring 2021 collection, as we celebrate how patchwork, embroidery, and sewing are an important part of knitting and crochet as well as arts in their own rights.  
Featuring designs by: AMALIA SIEBER // KINDRED RED // AINUR BERKIMBAYEVA // CHANTAL LAPLANTE // GINA FAMA RÖCKENWAGNER // INYOUNG KIM // JULIE ROBINSON // MARIA MATVEEVA // WENCKE PERTERMANN
In addition to 9 unique designs, Issue 36 contains an interview between Sara Trail of the Social Justice Sewing Academy and Emi Ito, in which they talk about Sara's moving intergenerational memorial quilting project, and an article by Sofia Aatkar on crafting and identity expression. It's no secret that the Pom Team adore the colors pink and yellow, so when Gina Fama Röckenwager proposed her Battenberg recipe for inclusion within Issue 36, we jumped at the idea! 
Your purchase of the print magazine also includes access to a digital copy of Issue 36 which will be emailed to you on 1st March 2021. You can also access a digital copy using a Ravelry download code (printed on the inside cover of the magazine) from 1st March 2021.

Printed in the UK on lovely heavy paper.
– includes digital download code – recipes, articles, + more!