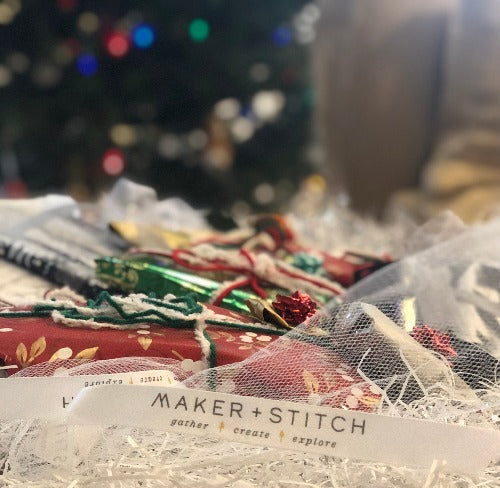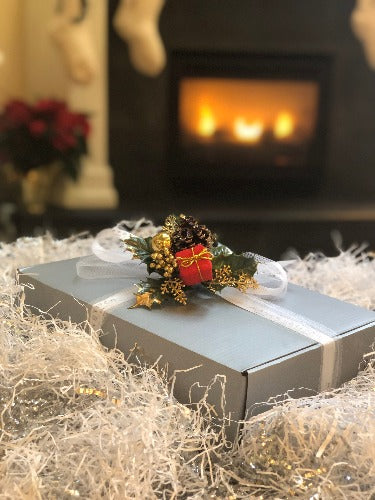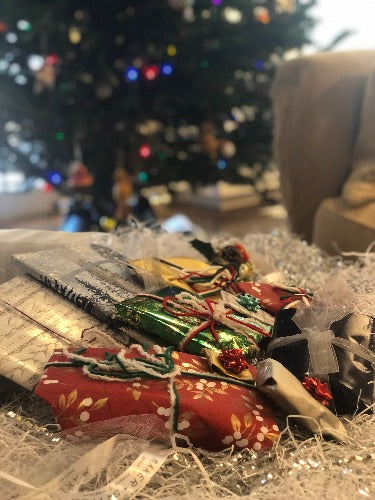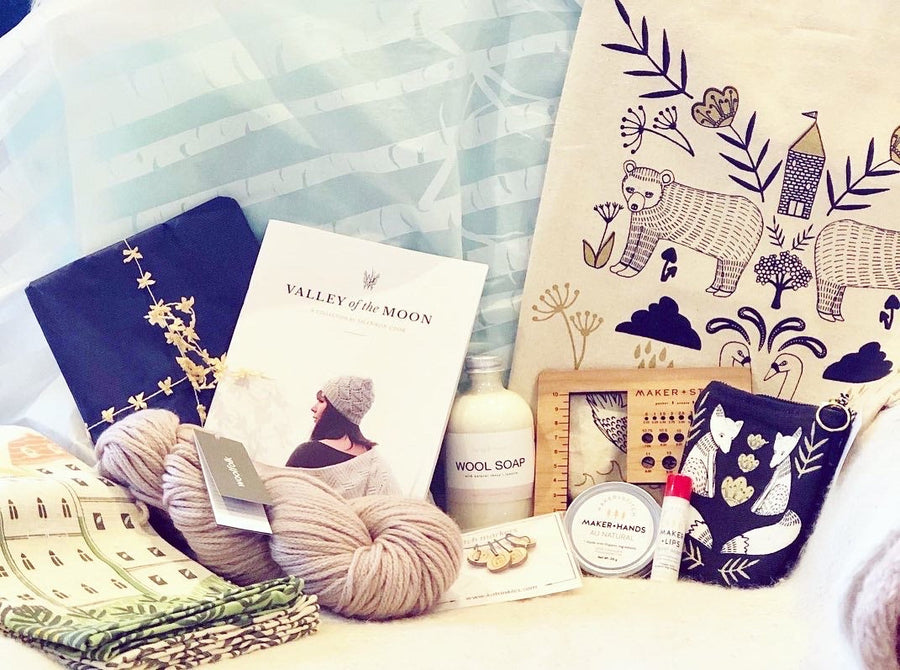 Maker+Stitch
Holiday Club 2023
We'll close purchases/pre-orders at 10PM MDT October 29th.
Our popular Maker+Stitch Holiday Club version 2023 is open for pre-orders. Order now and a box full of love will arrive in early December. Reserve one for yourself and don't forget your fiber friends and family.
We're already having fun choosing gifts to make this year's box the best yet. We received lovely comments from previous years' recipients: "Everything is absolutely beautiful and so thoughtfully chosen." "This is just wonderful. Thank you!" and "Wow you guys, I love everything. I can't believe how nice this is!". So you can expect to feel loved when you open your packages.
When you purchase Holiday Club, you ensure you will receive a package in early December filled with 10 gifts, lovingly chosen and wrapped by us just for you. When you're beginning to feel overwhelmed by everything you do for everyone else -- or just by the holiday season itself -- open your gifts we've picked for you with joy.
There will be beautiful yarn, there will be accessories, self-care treats, home goods, and other fun surprises. We will ship your box in early December; you can choose the days you'd like to open each of your gifts. Also, when you sign up, you'll be able specify Hanukkah, Christmas, or unthemed.  And just let us know at check out if yarn is not your thing- we can personalize for you.
Holiday club price includes shipping.