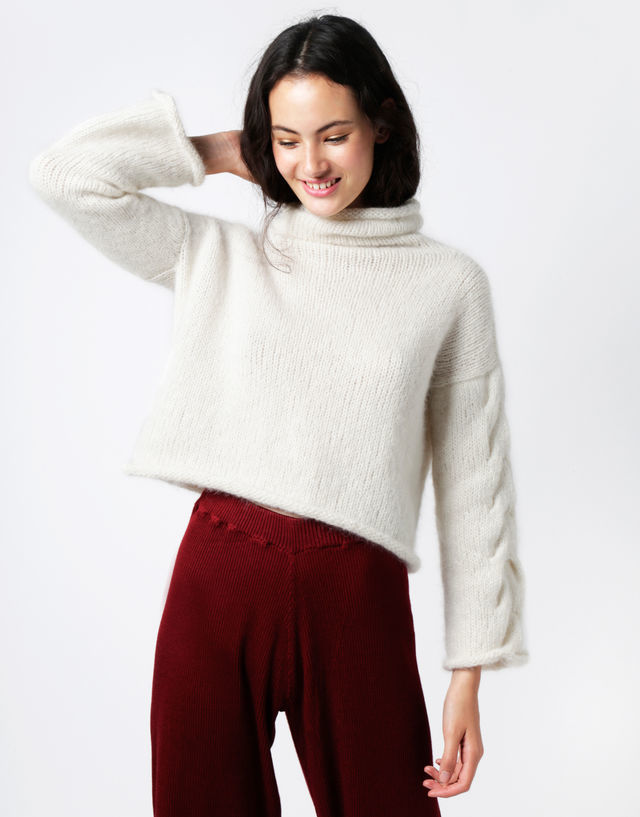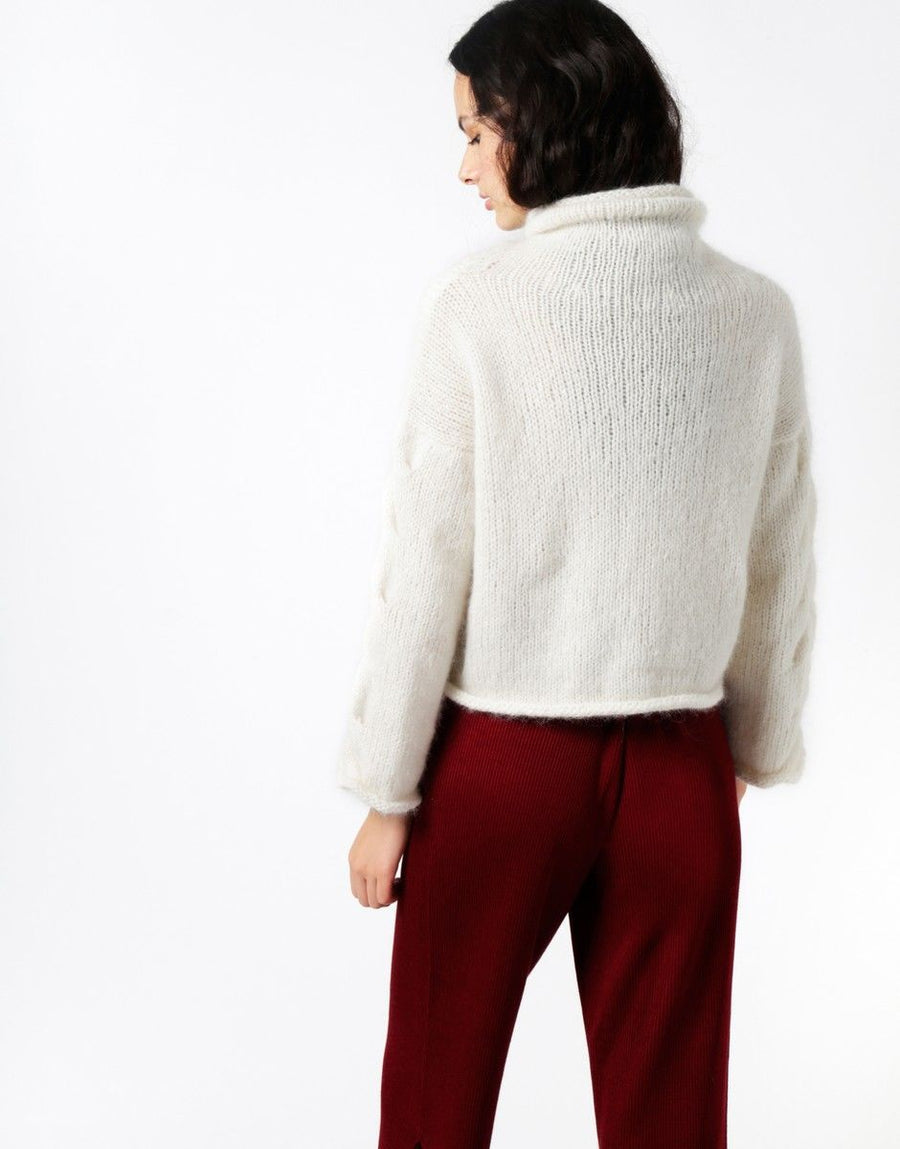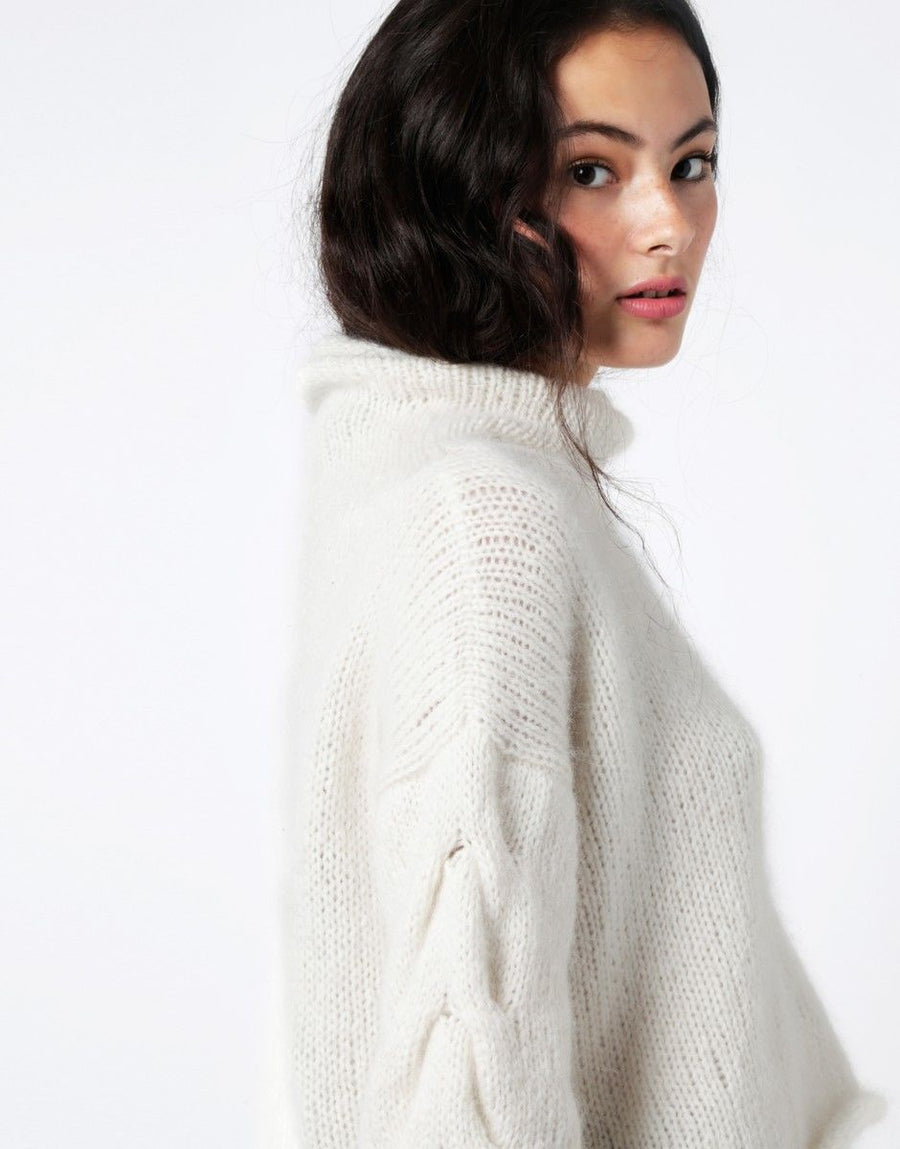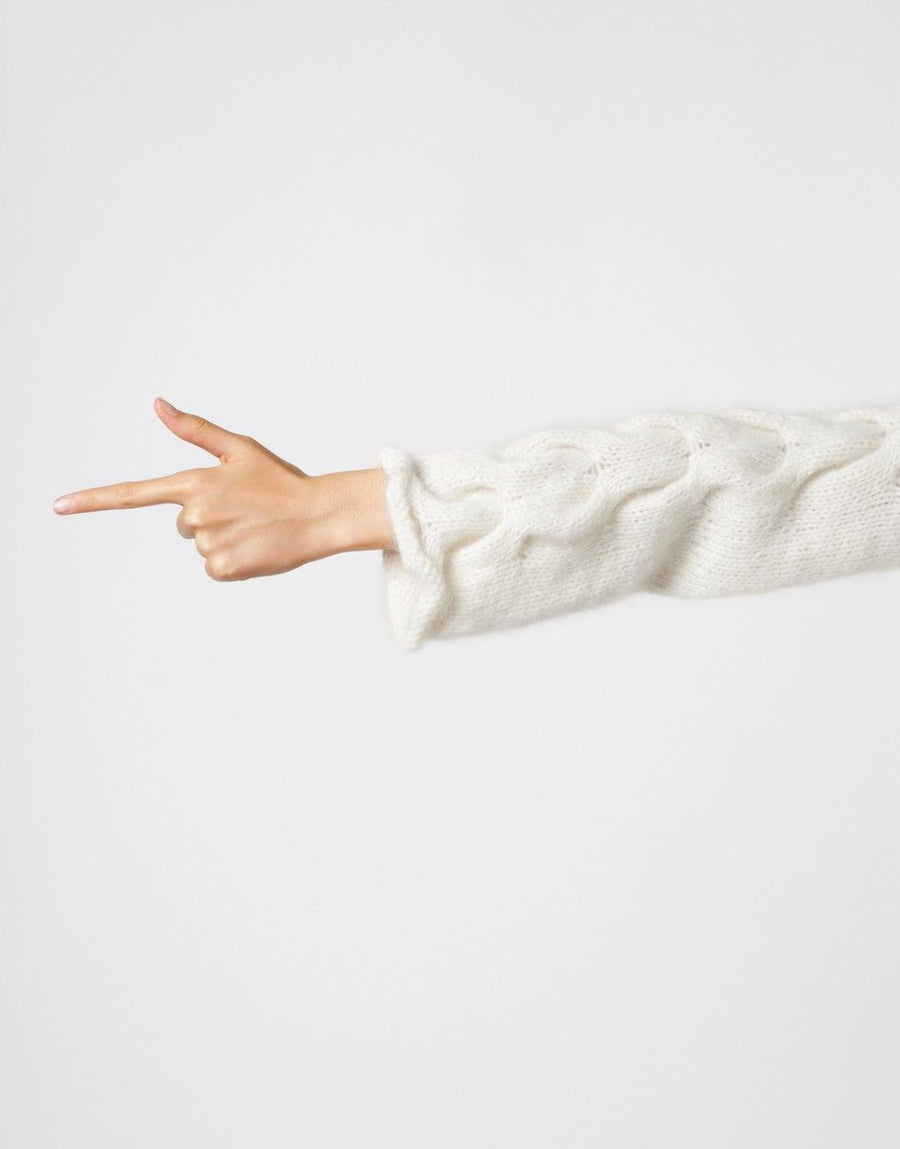 Wool And The Gang
Lady Soul Sweater Pattern
The super chic Lady Soul Sweater is a wardrobe staple. The combination of the classic shape and the super soft yarn will be sure to keep you toasty and warm this winter. Knitted up in stocking stitch with a cable arm detail this sweater is a must have easy project.
WATG's Feeling Good Yarn is soft and as light as a feather. Fluffy brushed appearance with a lovely texture. This relaxed yarn works with simple stitches or complex textures and is really easy to knit with.
This pattern is rated Easy. Pattern is knit flat and seamed. Calls for 6-9 balls of Feeling Good Yarn (to fit US sizes 2 - 24), a US 10.5 knitting needle (we recommend 32" cord length), one US 10.5 (or close) cable needle, and a finishing needle.