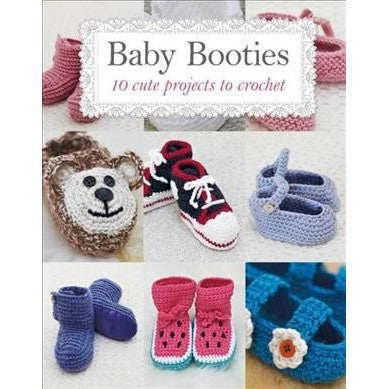 Susie Johns
Baby Booties: 10 Cute Projects to Crochet
A new baby or toddler is the perfect excuse to get creative, and an adorable handmade pair of booties or slippers makes a delightful gift. This cute collection of 10 projects is packed full of gorgeous designs to keep precious tiny toes warm. With handy templates and all the basic know-how presented in a clearly explained step-by-step format, there's everything you need to get started.
10 step-by-step projects for fun, imaginative booties and slippers
Includes techniques section and templates
Great for turning leftover yarn into gifts!