Retreats
Maker+Stitch is located in the heart of the Rocky Mountains, in Edwards, Colorado, close to the resorts of Vail and Beaver Creek.
Our active knitting retreats take us into the mountains we call home, where Alpine nature surrounds and inspires us. Each retreat is unique. It's likely we'll be exploring the trails each morning -- hiking, snowshoeing, cross country skiing, etc. -- and then happily creating each afternoon, maybe in a meadow, or on the banks of a river, or in the coziness of a mountain cabin.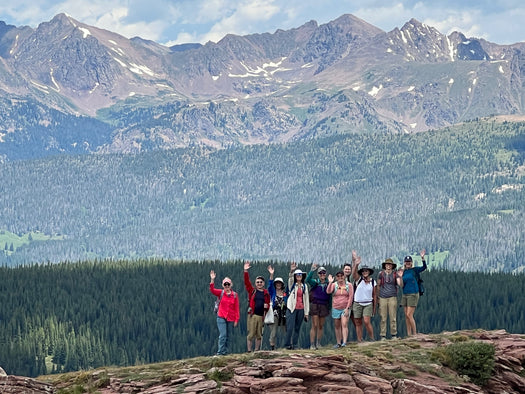 August 2024 Retreat
2024 Hiking and Knitting Retreat with Patty Lyons
August 21 - 23, 2024
Our August 2024 Maker+Stitch hiking and knitting retreat will open for registration at 8 AM Mountain Time November 25th! Our adventure will take place high in the Colorado Rockies from Wednesday, August 21st - Friday, August 23rd, 2024. We are thrilled that Patty Lyons will join us once again, this time to teach Build a Better Fabric: Perfect your knitting and ask Patty ANYTHING.
Register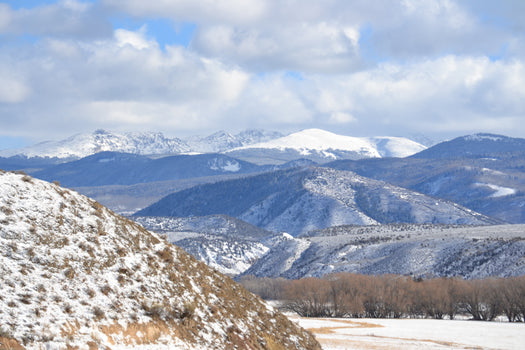 April 2024 Retreat
Brioche and Wintery Ranch Retreat with Bristol Ivy
April 11 - 13, 2024
Our April 2024 Brioche and Wintery Ranch Retreat here in the Colorado Rockies with Bristol Ivy will take place in the stunning Flat Tops of western Colorado from Thursday, April 11th - Saturday, April 13, 2023. This retreat will find us at Wind Dance Ranch, a private ranch on 750 acres above Dotsero, CO. We are very excited to have Bristol Ivy join us to teach both Introduction to Brioche and Next Level Brioche over three sessions.
Register