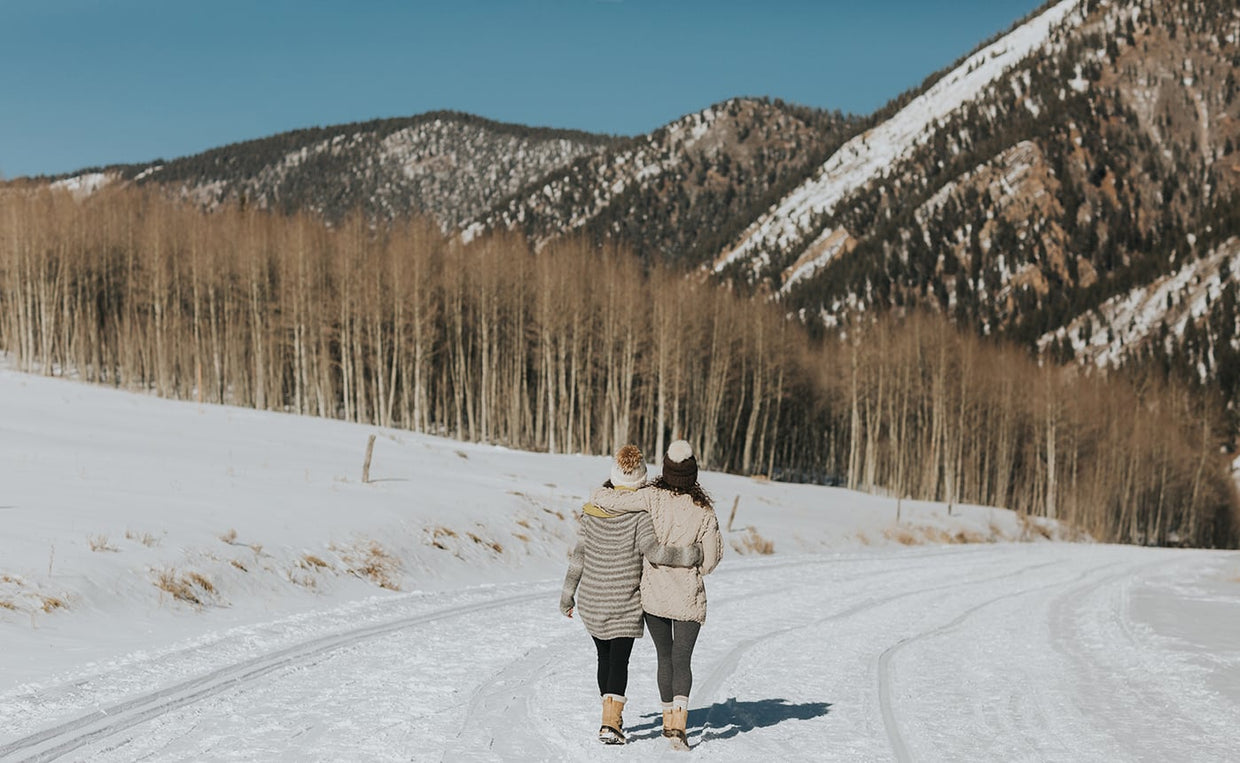 About Us
Maker+Stitch is the brainchild of Liza and Cathryn,
two former acquaintances turned friends and shop owners.
In 2016, Liza went knitting and hiking in Iceland and posted such gorgeous pictures of her experience that Cathryn was inspired to go, too. Upon returning (and still on a post-Iceland high) Cathryn asked Liza to join her in bringing a yarn shop and knitting destination to the Vail Valley. They knew the Colorado mountains and valleys would be a perfect place not only to recreate, but also to reimagine the concept of knitting in nature.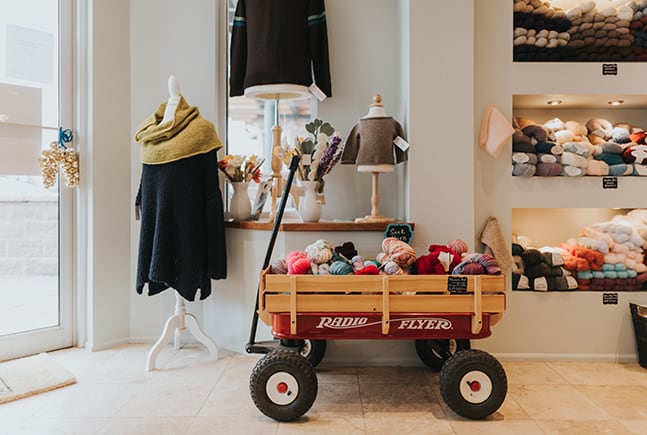 Located in the heart of the Rocky Mountains, Maker+Stitch is where creativity and community connect. We provide quality, unique yarns from around the world as well as artisan-made tools and goods. We host classes, knit-alongs, and outdoor knitting retreats where you can gather, create, and explore with us.
Meet Cathryn & Liza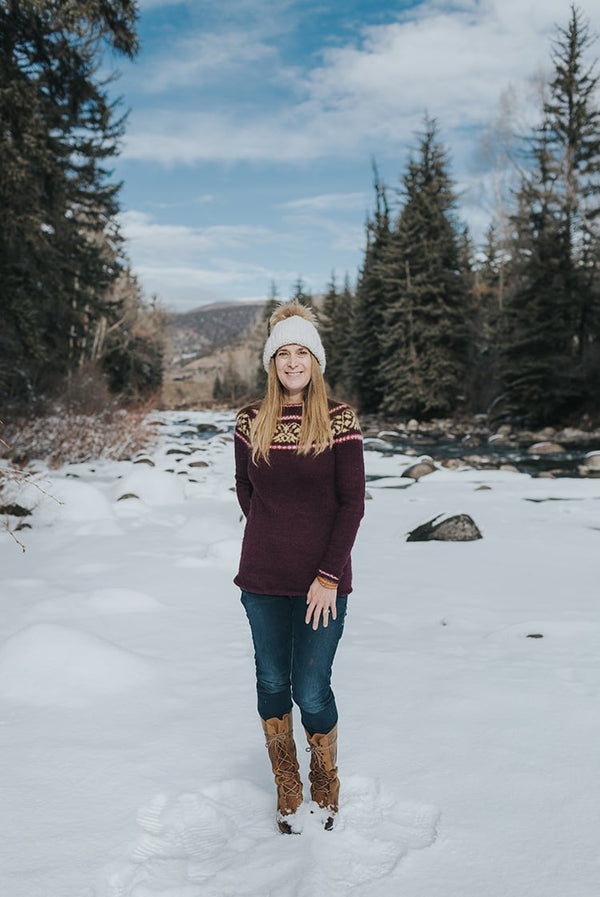 Cathryn grew up in the western suburbs of Chicago and went to college in southern California before settling in the beautiful rocky mountains of Colorado. She has been a passionate knitter for 25 years.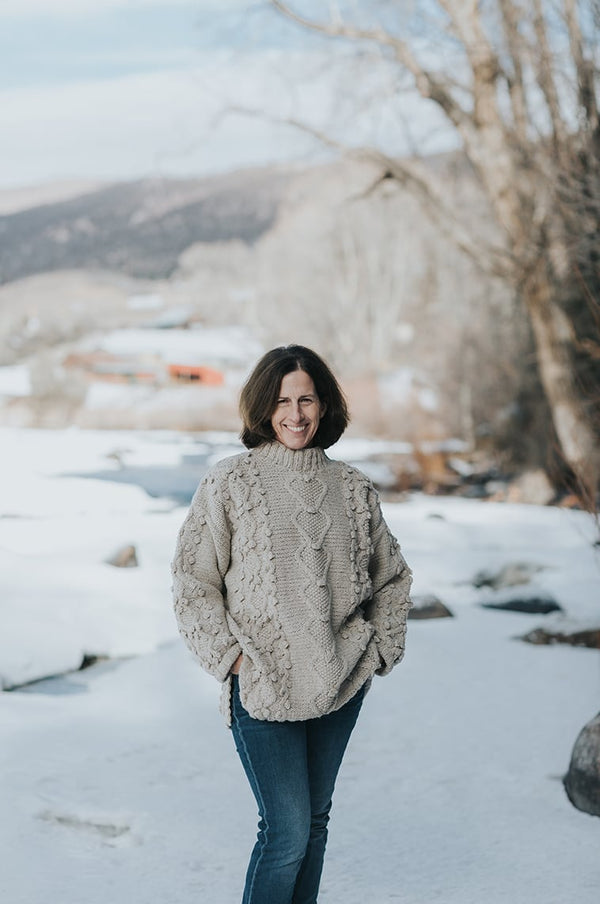 Liza drove her Jeep and two cats to Colorado to settle 21 years ago. She grew up in New York, where she learned how to knit as a child. She's upped her knitting game in the past four years, with inspiration and help so readily available through social media. Liza loves to ski, hike, and spend time with her husband and son in the mountains.