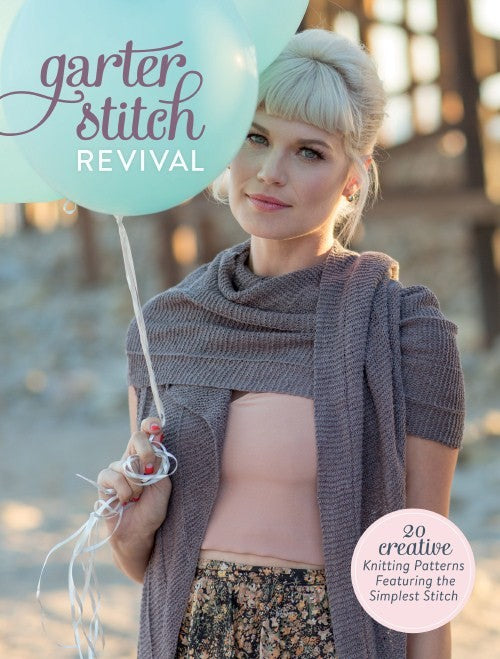 Interweave
Garter Stitch Revival: 20 Creative Patterns Featuring the Simplest Stitch
From the Interweave Editors
The humble garter stitch is the first stitch pattern we knitters learn—in this gorgeous collection, the classic stitch is elevated from its beginner status to a thing of beauty and sophistication. Each project highlights garter stitch in a unique way, whether it's in thoughtful details, in a supporting role for other stitches, or as the star. The Be True Fingerless Mitts and the Flapper Cloche make use of striking garter stitch details while the Beachcomber and the Santa Monica Cardigan use garter stitch to expertly offset other stitch patterns. And if you're someone who can't get enough garter, you'll love the Autumn Evening Shrug and the Festival Halter Top, where the lovely texture and repetition of garter stitch is on full display. No matter how it's used, garter stitch lends simple beauty to every project in this collection.
Whether you're a long-time fan of this simplest stitch, or you're giving garter stitch a second look, the twenty gorgeous designs in Garter Stitch Revival will convince you that the garter stitch is worthy of its classic status.
About the author:
One of the largest publishers of art and craft media, Interweave delivers best-in-market content for the modern crafter. Specializing in knitting, crochet, quilting, sewing, mixed media, beading, jewelry making, spinning, weaving, and fiber arts, Interweave's diverse portfolio gives enthusiasts the crafts they want, where, when, and how they want it. Learn more at Interweave.com.