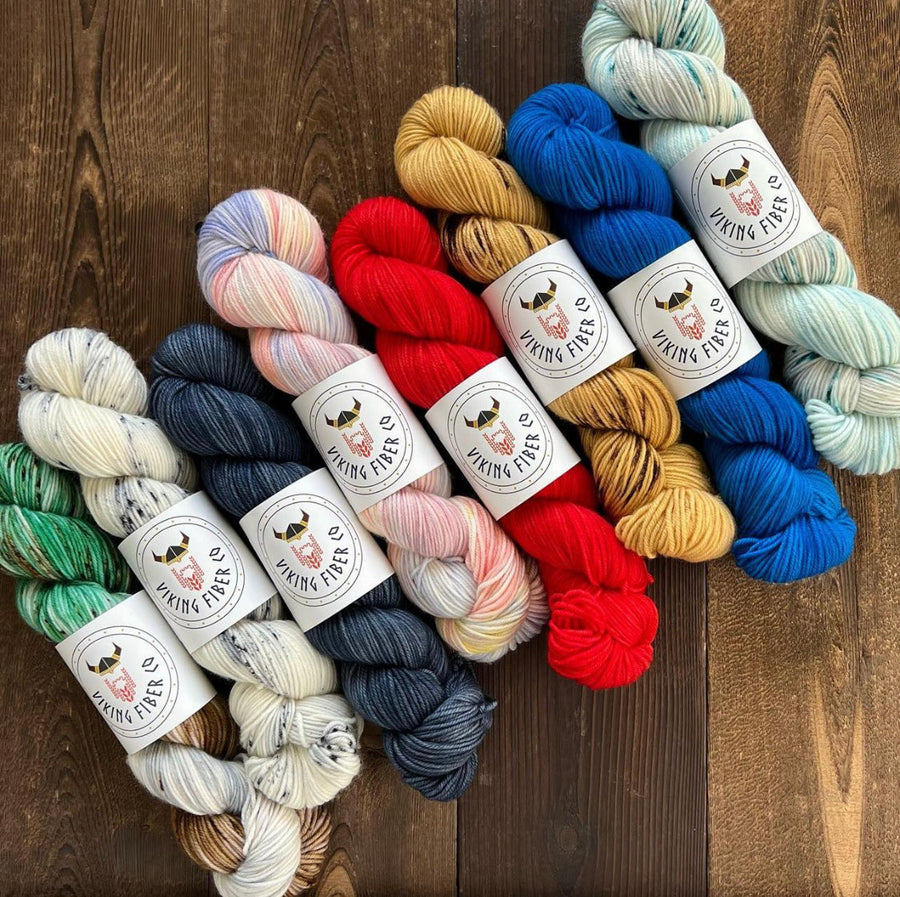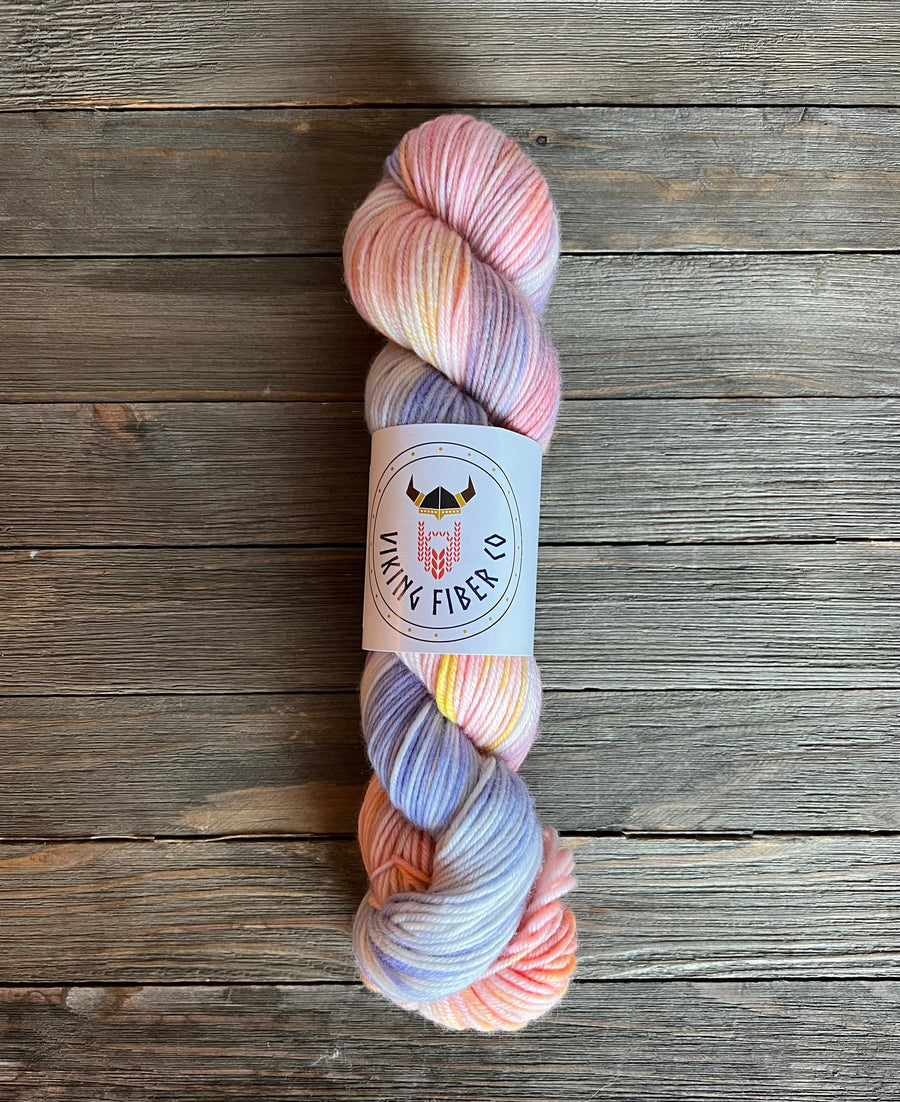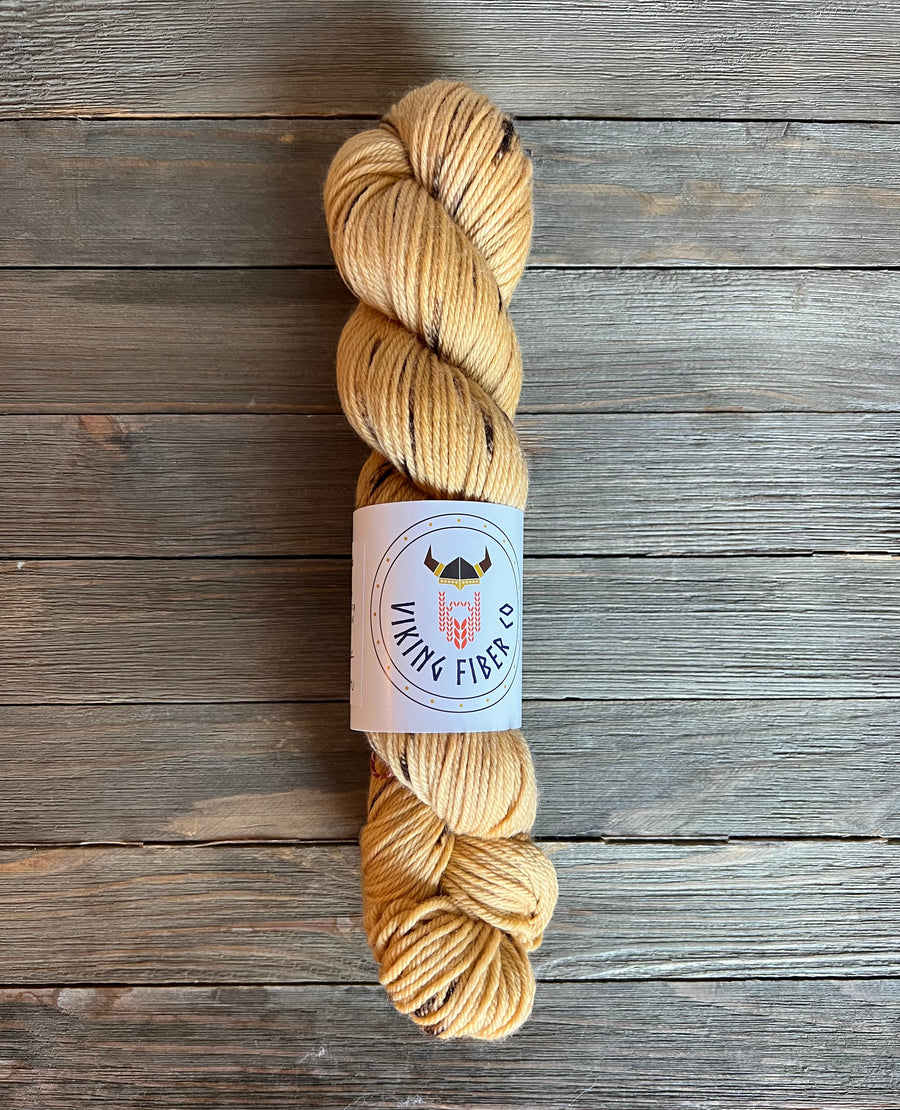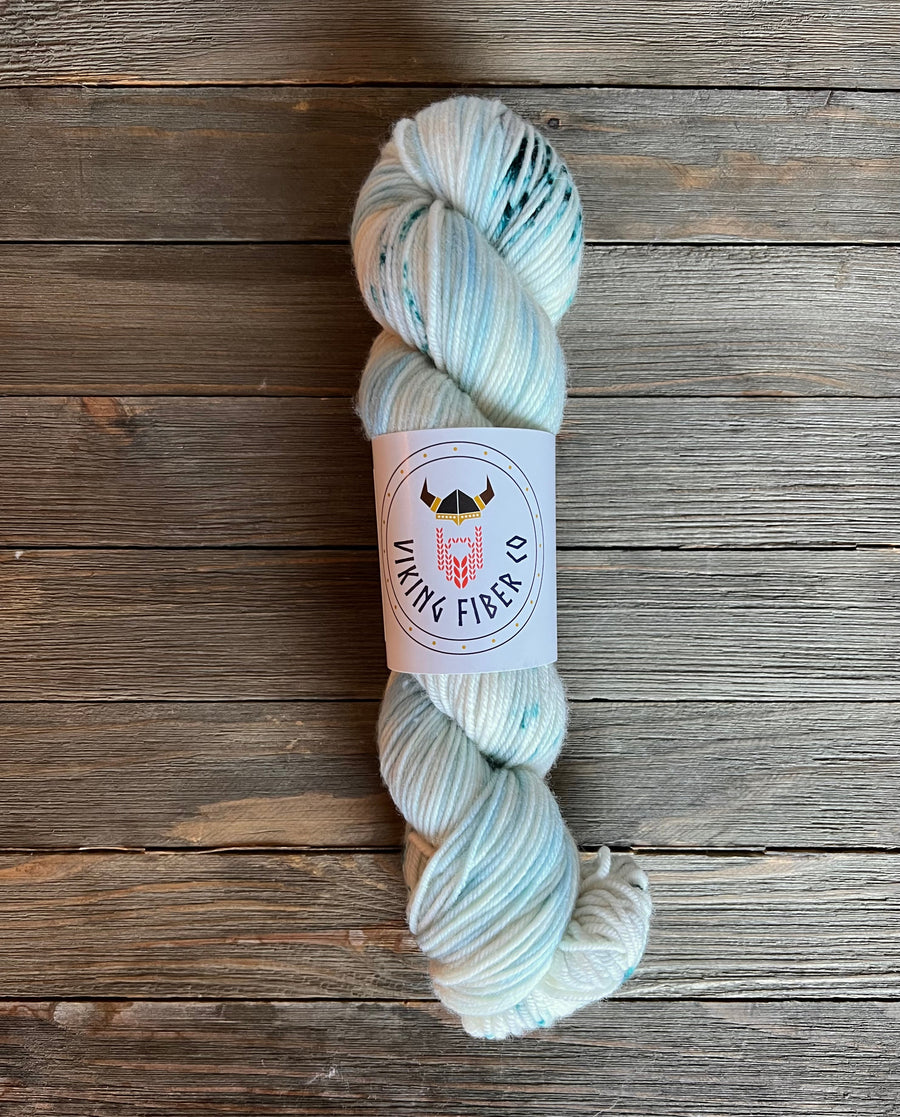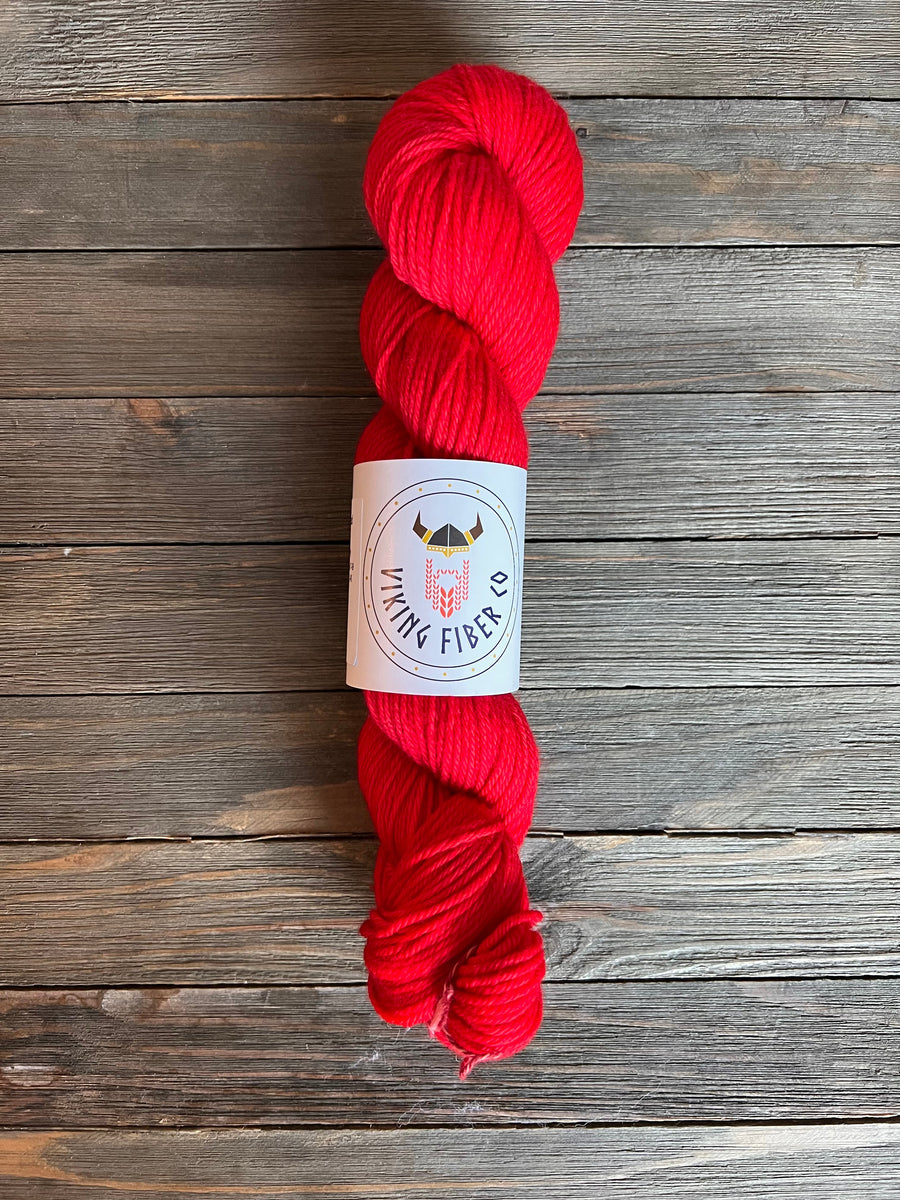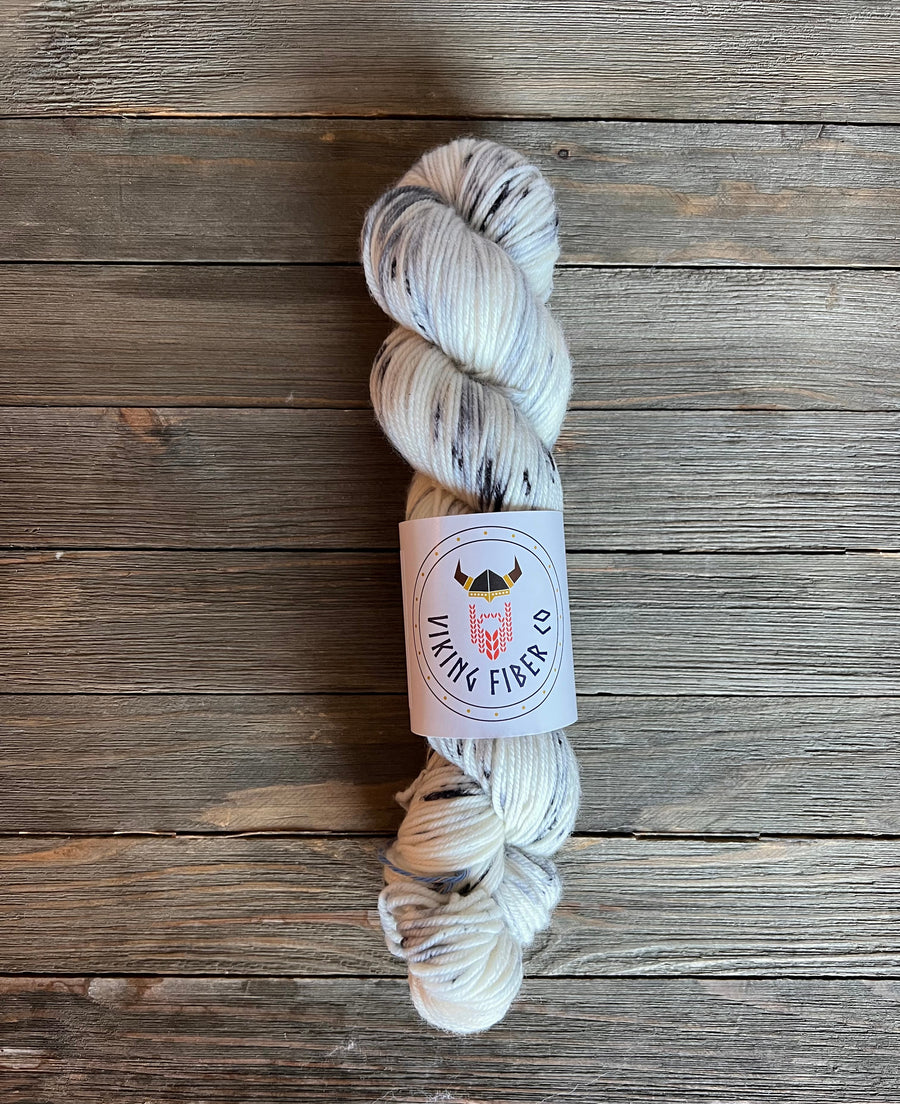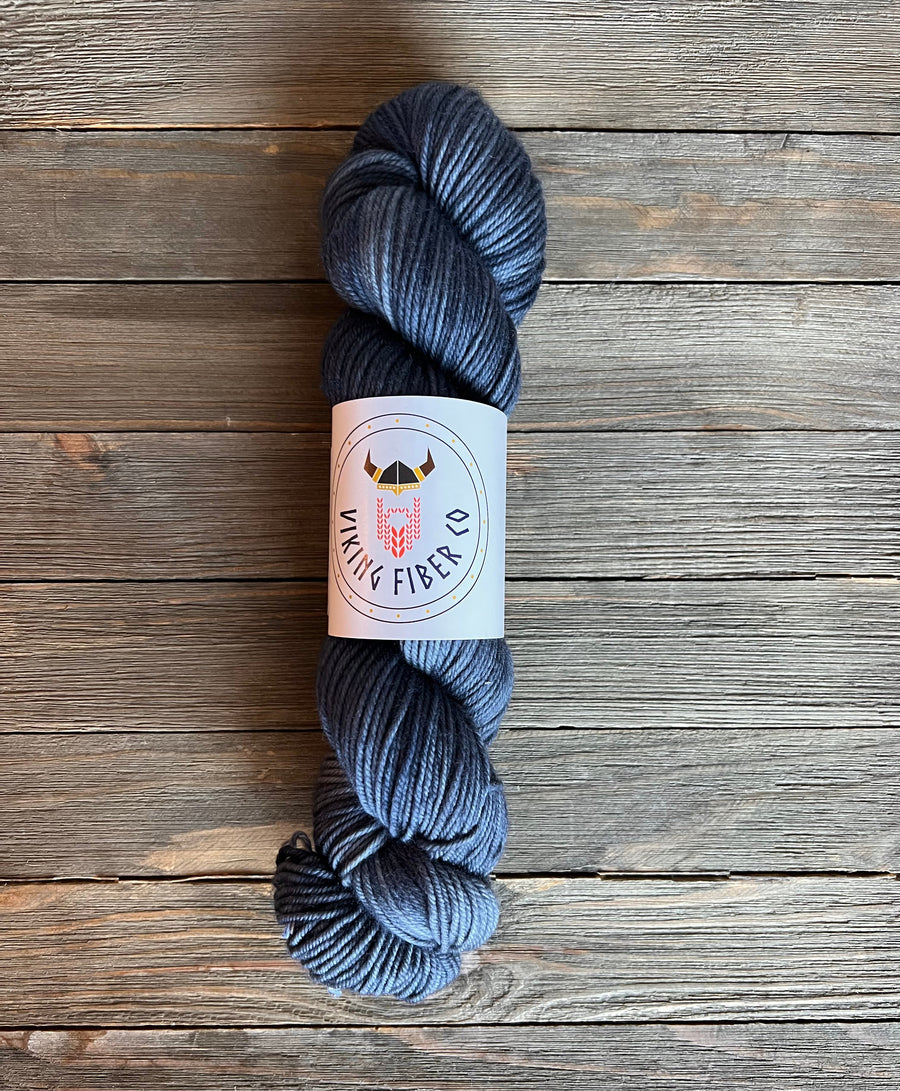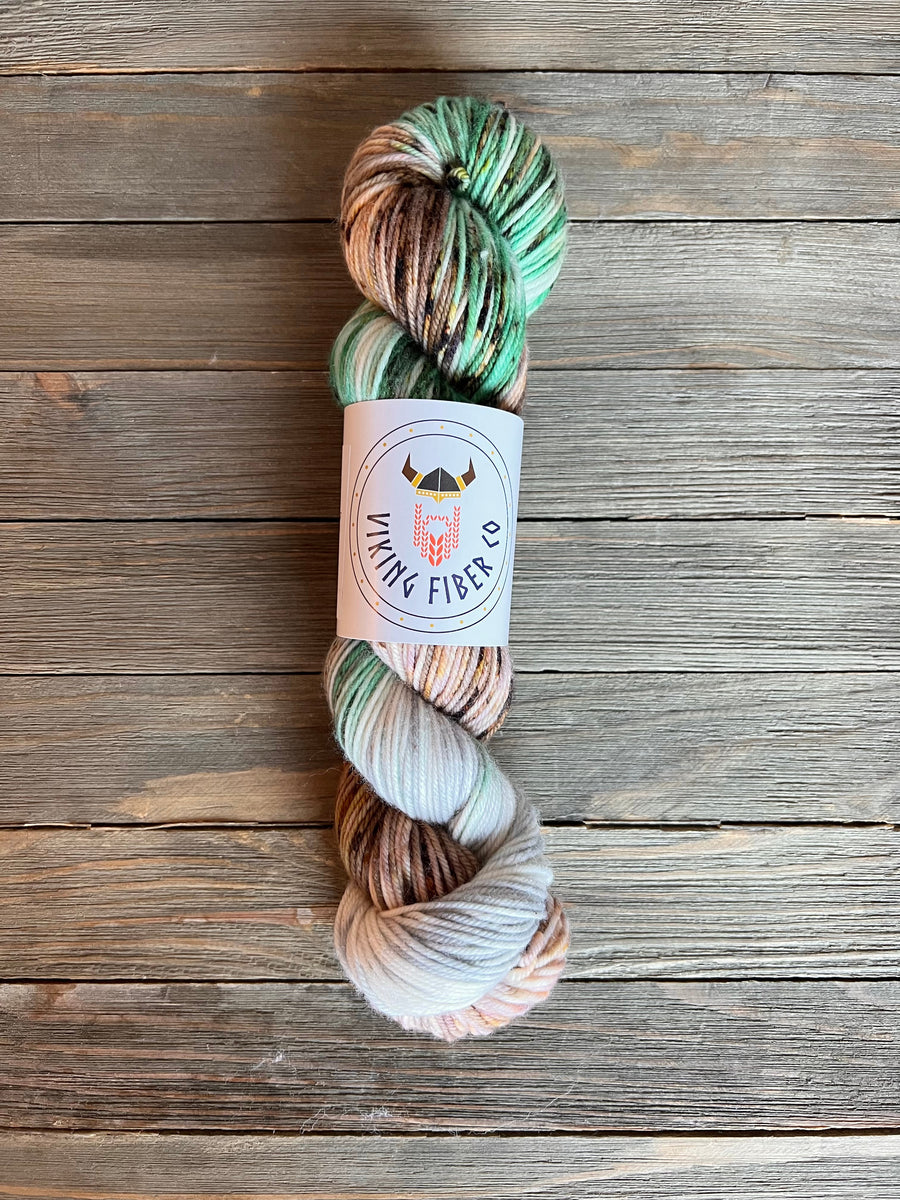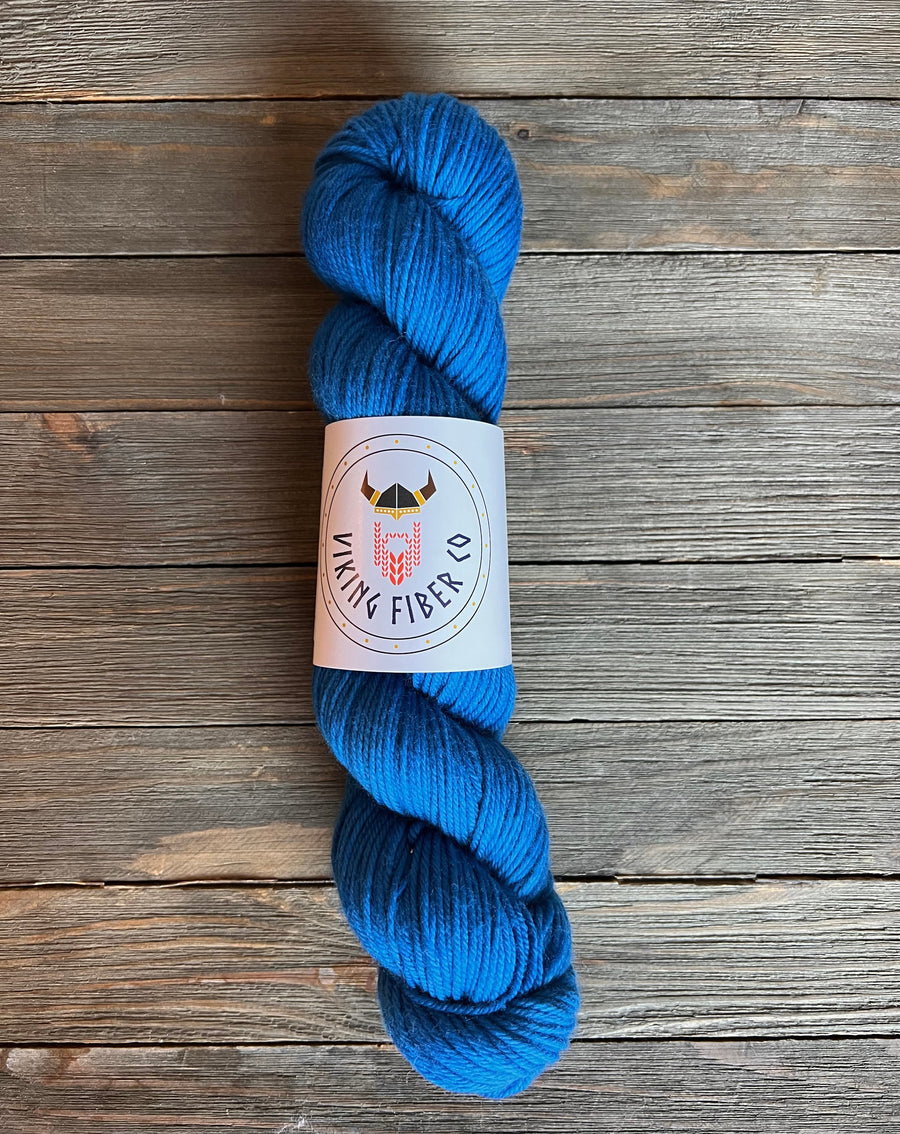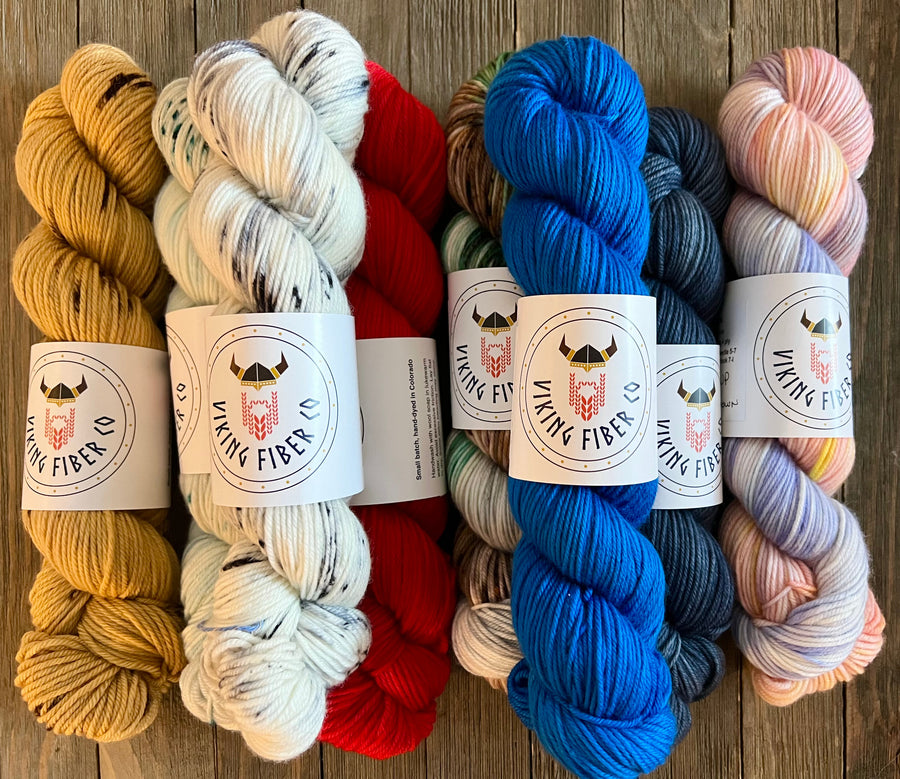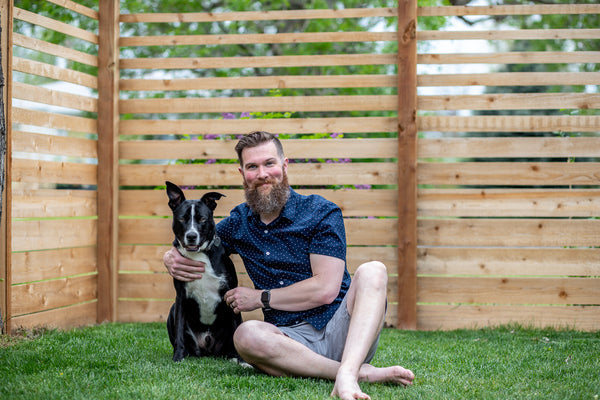 Viking Fiber Company
Viking Fiber Company Bergen Worsted
Viking Fiber Company's Bergen Worsted is a 4-ply 100% Superwash Merino. Our amazing eight colorways were dyed especially for Maker+Stitch by owner/dyer Kyle who knows the Colorado mountains well. He lived in our hometown for 12 years! We love these colors that say home to us, both on this base and our other VFC base, Oslo DK. We hope you do too.

The Vikings of Scandinavia were travelers. They needed protection from the elements, while exploring and discovering some of the harshest of environments. The Vikings developed an early form of knitting; they used natural fibers to create the warm and durable clothing. 
With Viking Fiber Co., you'll find the coziest yarns and colorful fibers to create items for your own distant adventures across the globe, or going as far as your comfy couch.
We love that one of the goals of Viking Fiber Company is to break the stereotype that knitting and fiber arts are a woman's hobby. Kyle wants to provide you with creative colorways that inspire everyone - men, women, and even children - to knit, crochet, weave, and spin. "Let's bring this amazing craft back from being just a grandma making baby blankets, to everyone creating beautiful items that people can have as their most treasured and meaningful gifts."
Yarn Details
Fiber Content
100% superwash Merino
Weight
Worsted / 100 grams
Gauge
17-20 stitches = 4 inches
Care Instructions
Handwash in cool water with wool soap. Reshape and lay flat to dry.