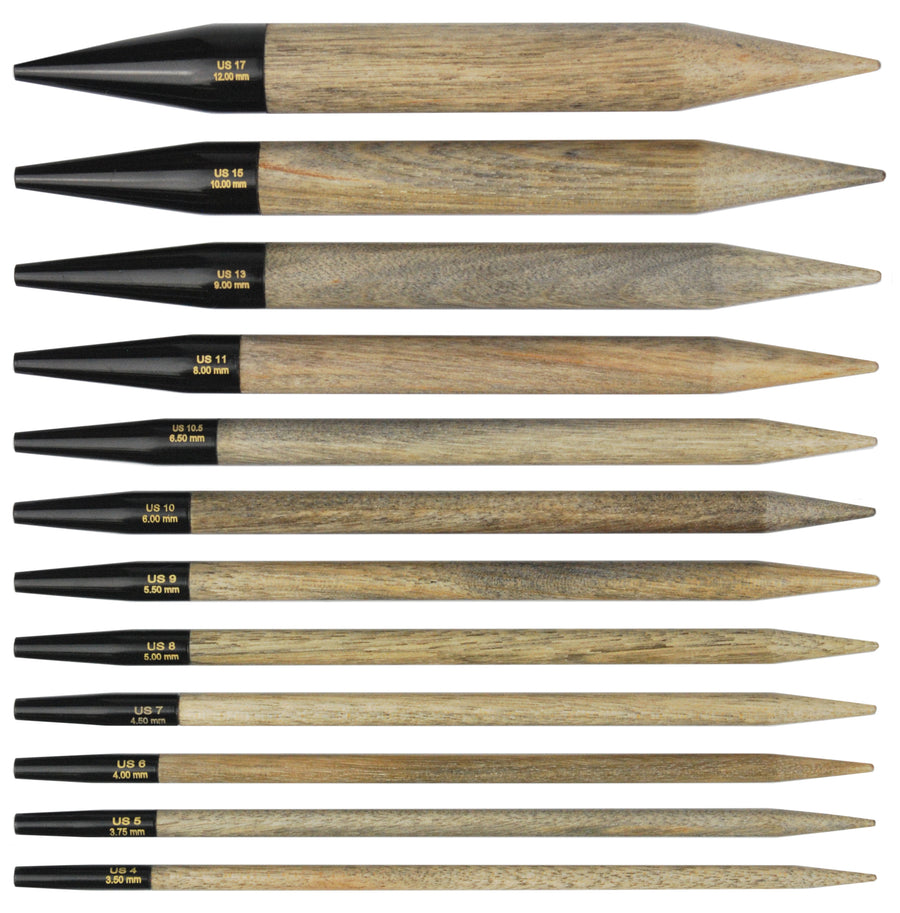 Lykke Crafts
Lykke Interchangeable Tips
LYKKE interchangeable tips work with LYKKE's circular needle cords. They fasten tightly to the cords, creating a smooth transition over which your stitches will glide easily.
Made of strong birch wood, the LYKKE Driftwood needles are very smooth and light. With their warm character, these needles are as pleasing for the eyes as they are for your hands. They are a true pleasure to work with.
All LYKKE needles have both US and metric sizes etched on the needles to ensure long-term readability.
Tips are available in 3.5-inch and 5-inch lengths.