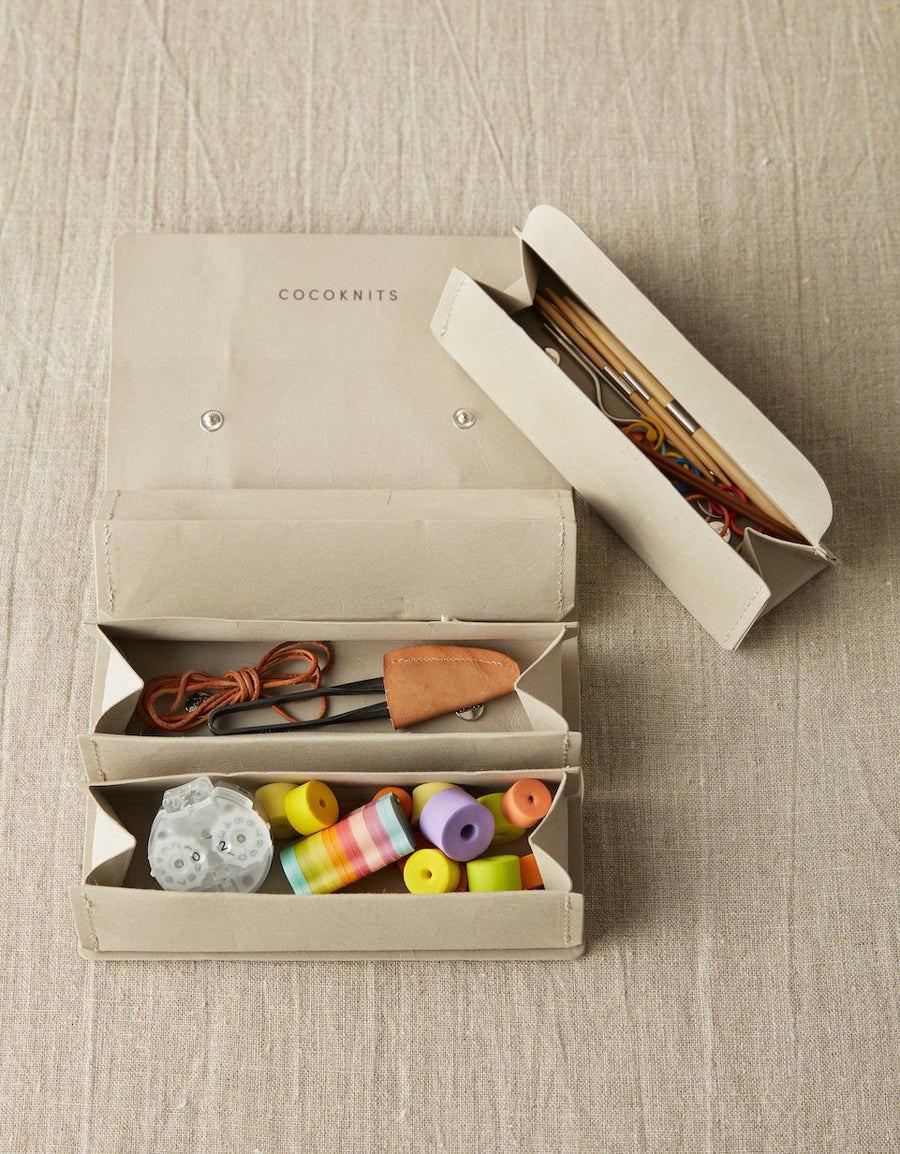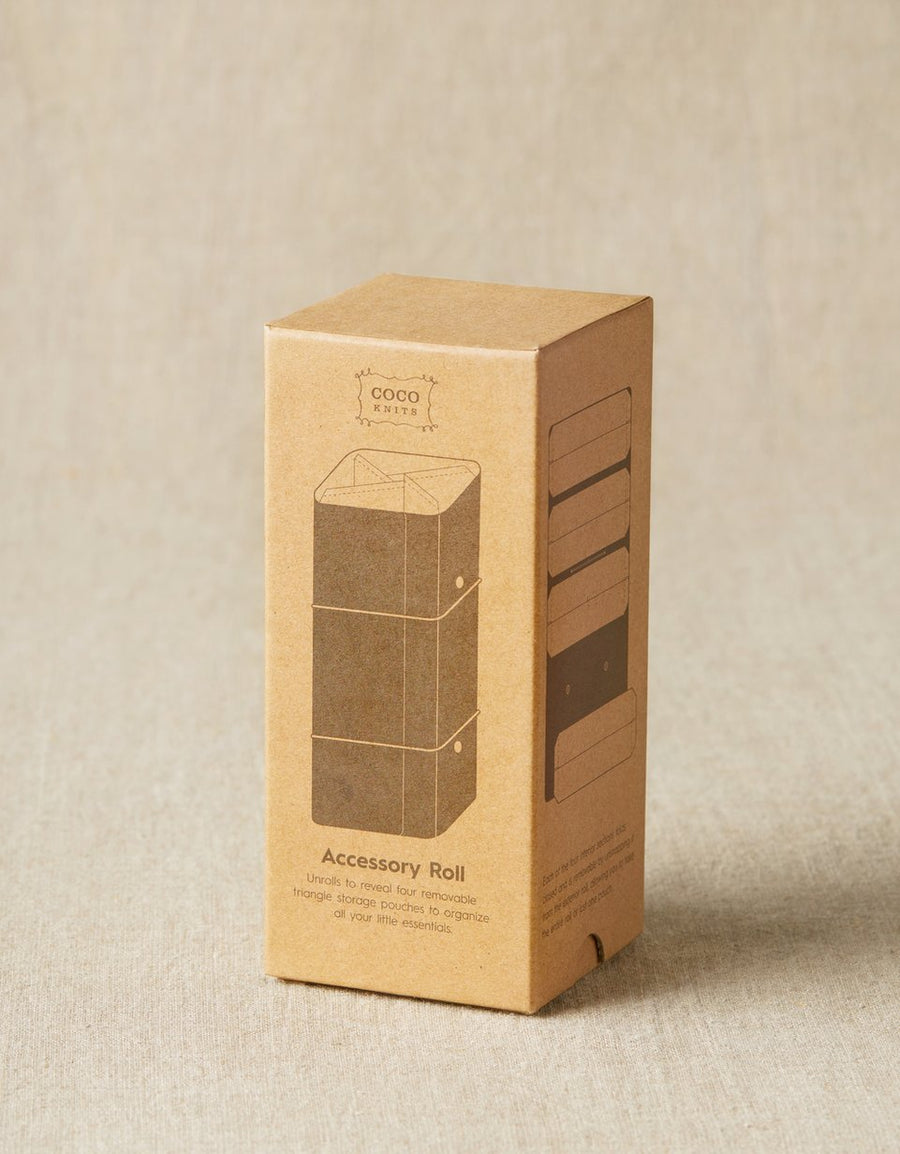 Cocoknits
Cocoknits Accessory Roll - Gray
The Cocoknits Accessory Roll is a great option for carying all your little tools, notions, and accessories. This roll has enough compartments to keep you organized, it opens up so you can see what you have, and you can still close it up compactly for easy travel in your knitting bag.  The Accessory Roll is a simple, long envelope pouch with a nice triangle structure to it. Four of these triangle pouches make a square, and the lovely symmetry of it lends itself to being rolled up! Each pouch attaches to the backing with snaps, so you can take the whole roll with you, or unsnap and take just what you need.  It is washable and durable, made of kraft paper fabric, which softens the more you wash it. 
Made of sturdy washable paper
Four removable triangular envelope-style pouches attached by snaps
Customizable elastic bands
Pre-assembled with ivory elastic outer closure
Dimensions:

Outer dimensions: L 6.5" (16.5 cm) X W 2.5" (6.3 cm) X D 2.5" (6.3 cm)
Pouches' inner/usable dimensions: L 5.75" (14.5cm) X W 1.75" (4.5cm) X D 1" (2.5 cm)
Included:
Accessory roll with ivory elastic
3 additional elastic colors
Contents featured in pockets are not included.