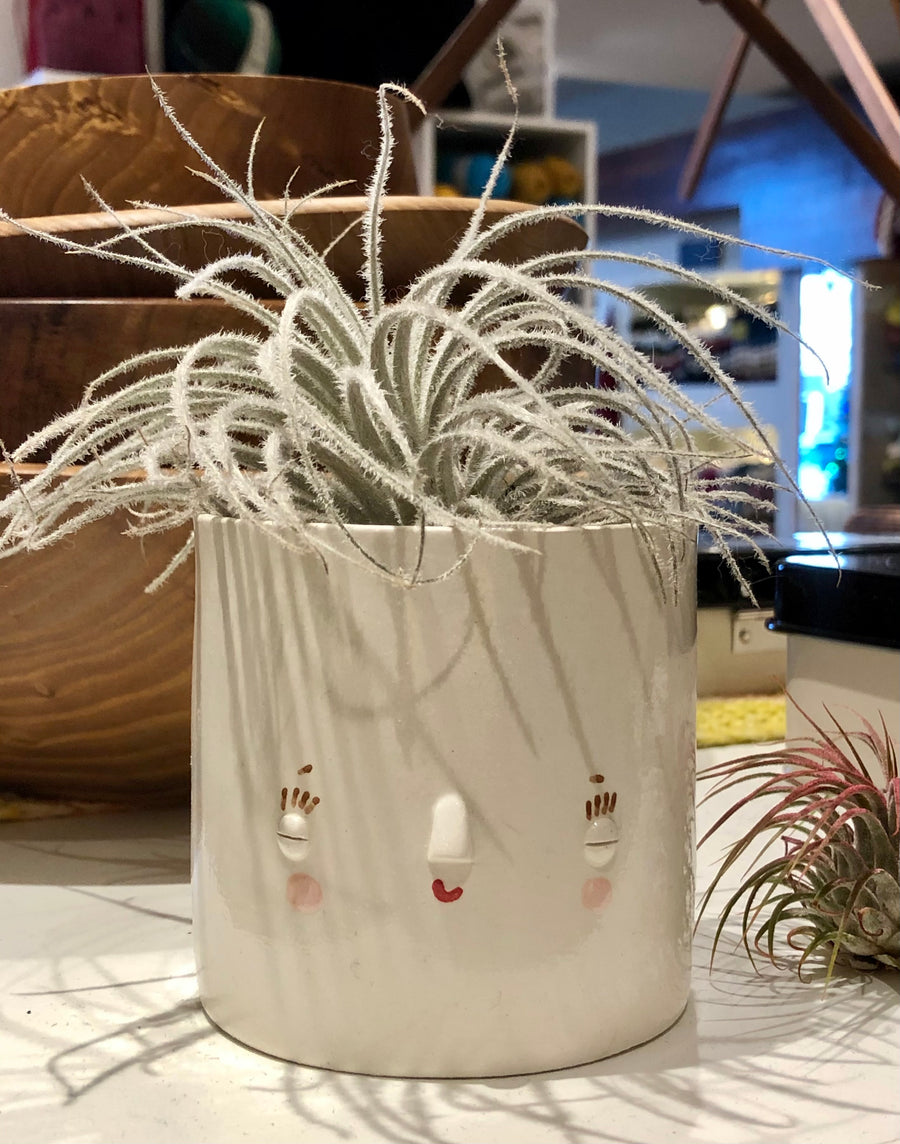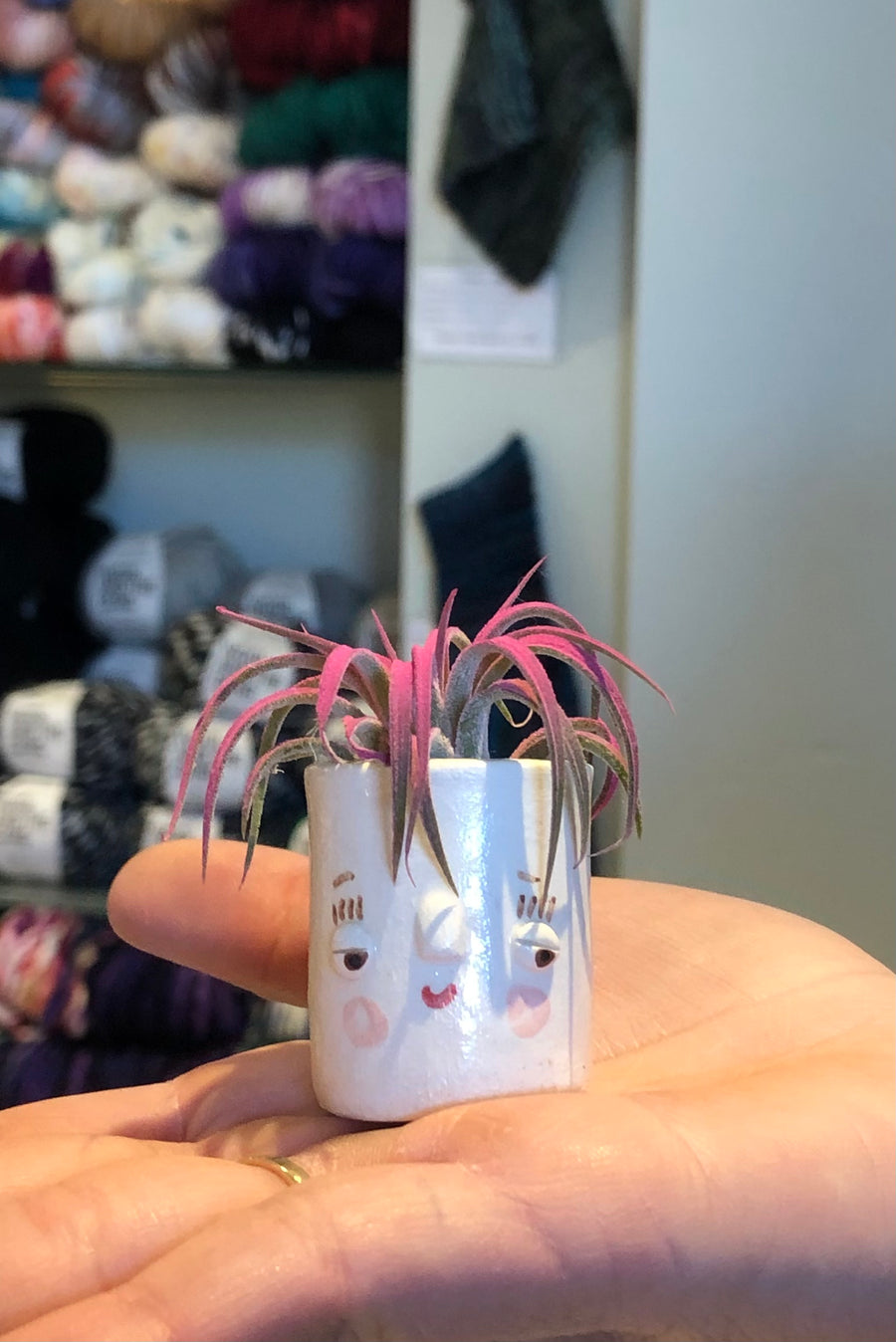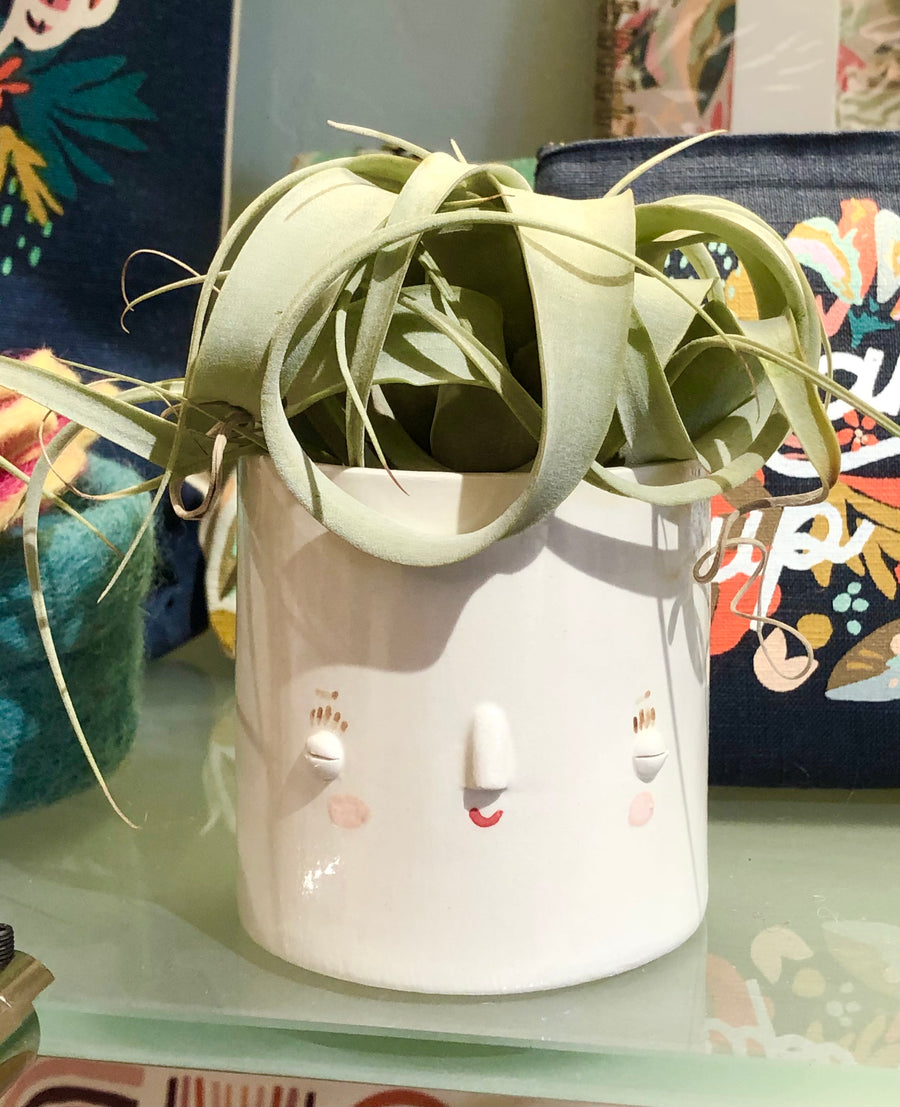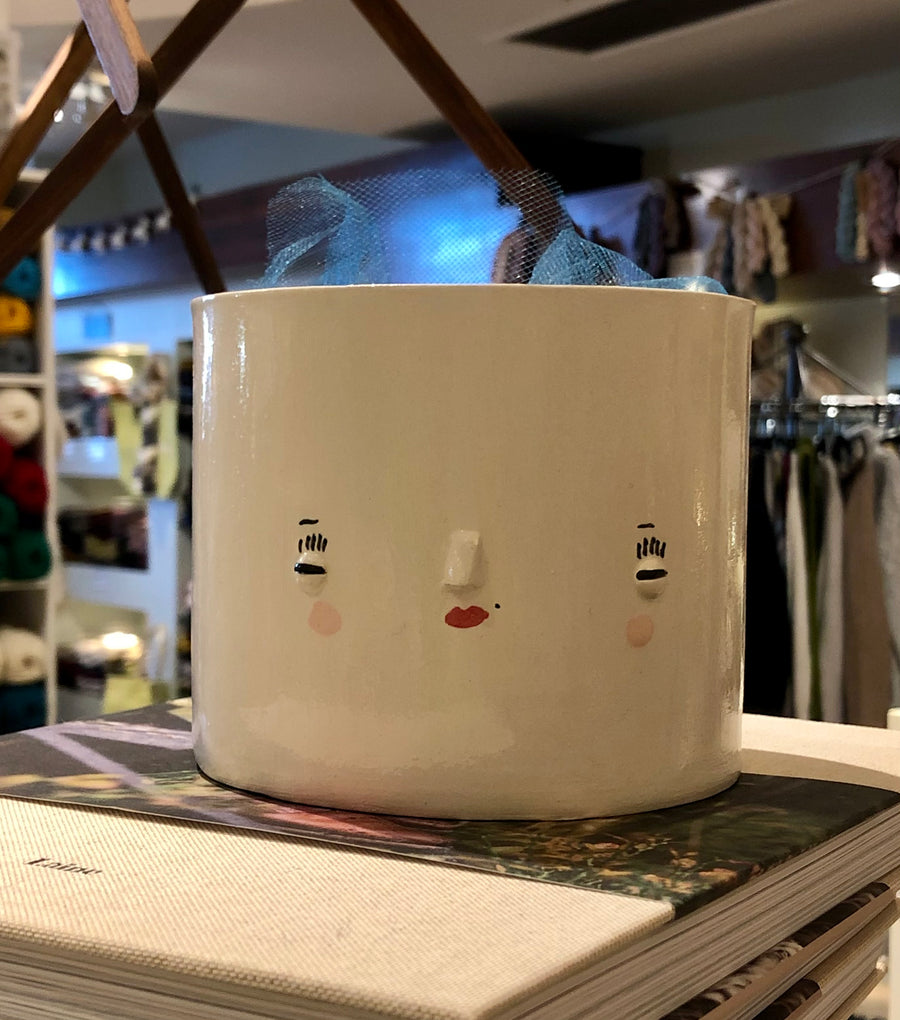 Friend Assembly
Friend Assembly Faceplanters
Say hello to our friends! These sweet air plant (face planter!) vessels are the work of Sarah Schreiber, a Portland, Oregon art teacher and maker of funny faces. Take home some new friends - we can all use someone's whole face to smile at right now..
Mini is 1" diam. x 1 3/8 and is perfect for holding an air plant or little collections.
Medium is 3 1/4 diam. x 3 1/4 tall and is perfect for a larger airplant, pencils, plants, jewelry, collections, etc.
Beast is 5" diam. x 4 1/4 tall with a weep hole in the bottom. Perfect for plants, a yarn bowl, whatever you desire.