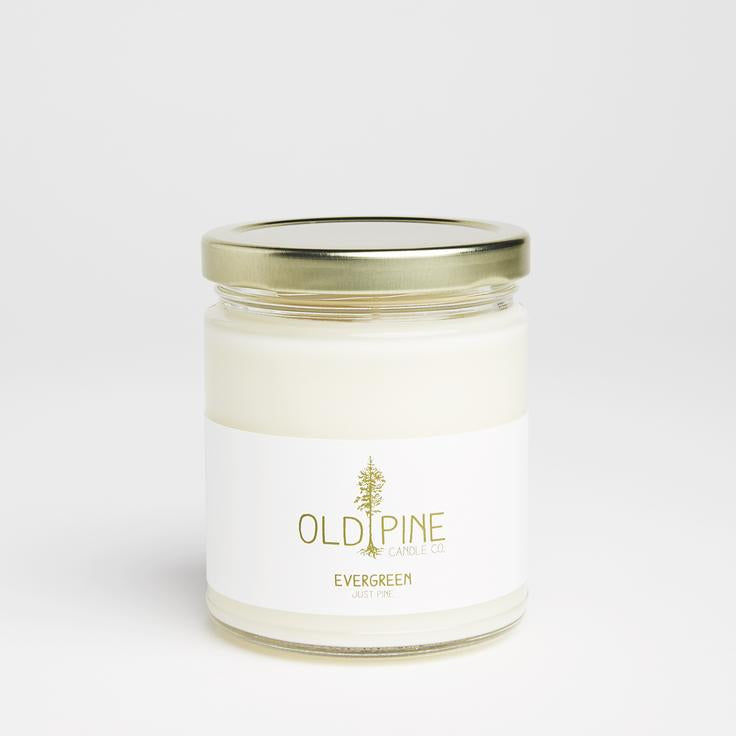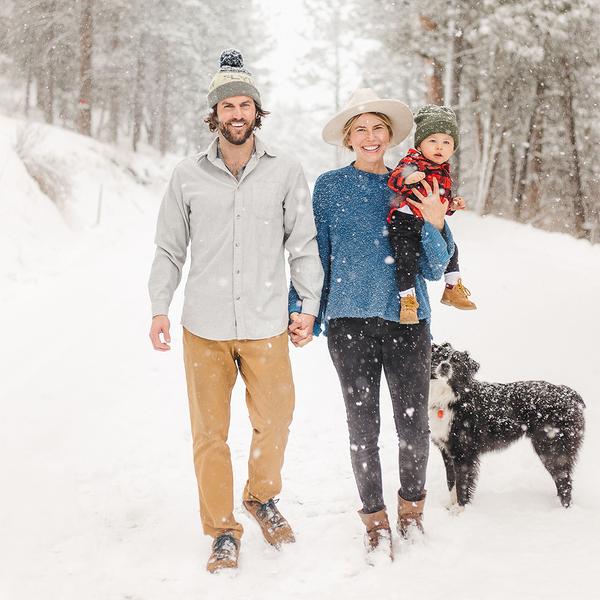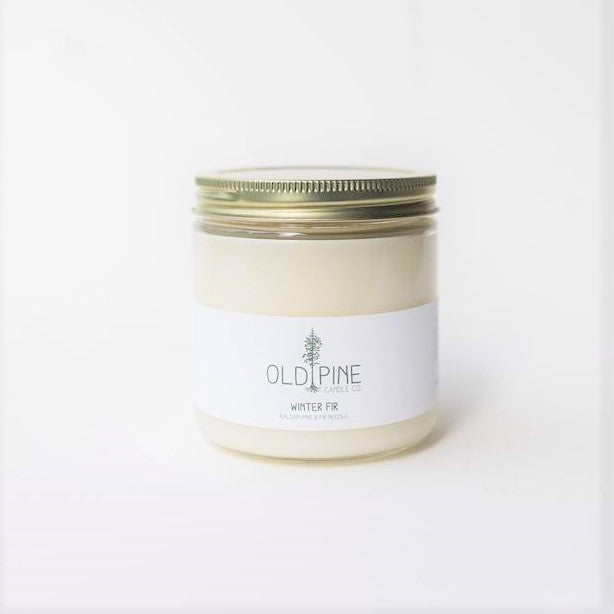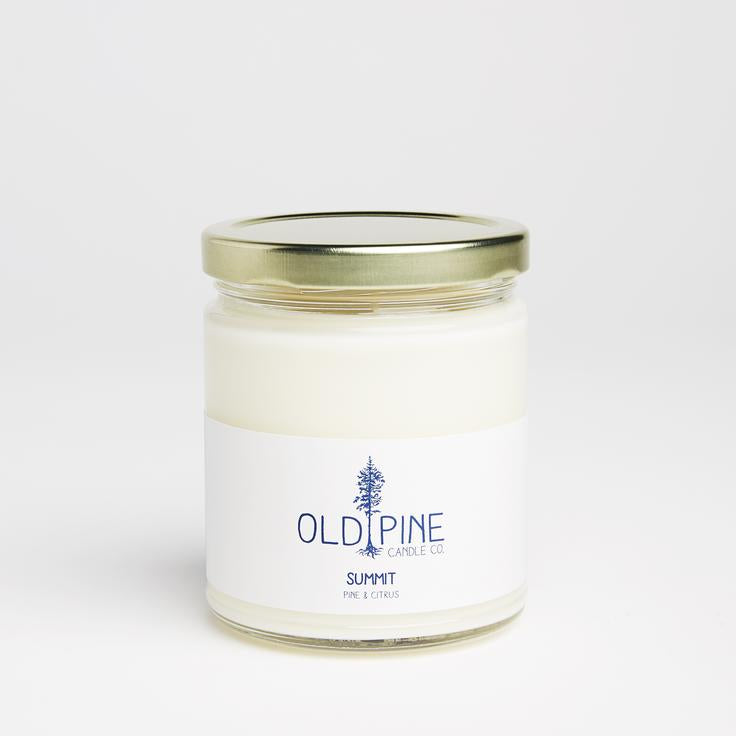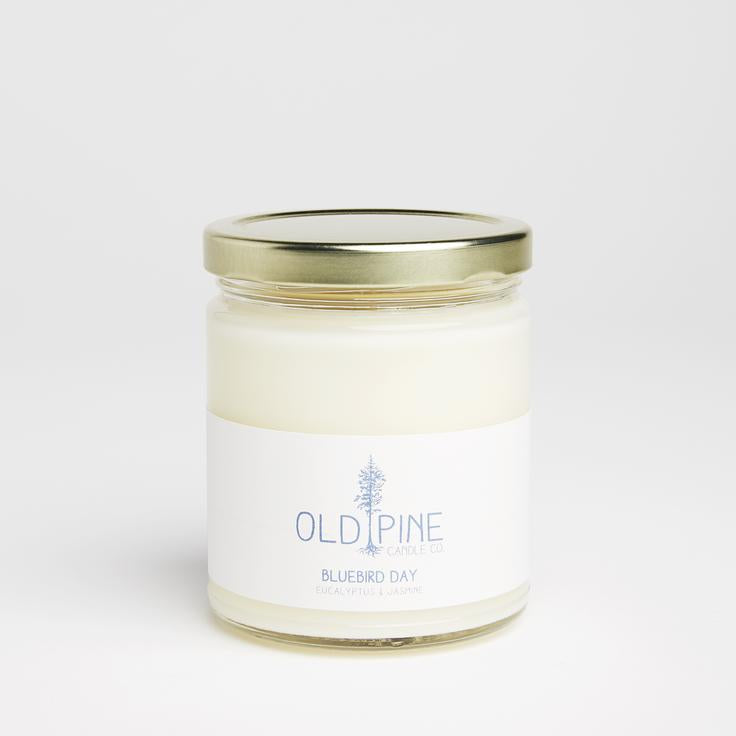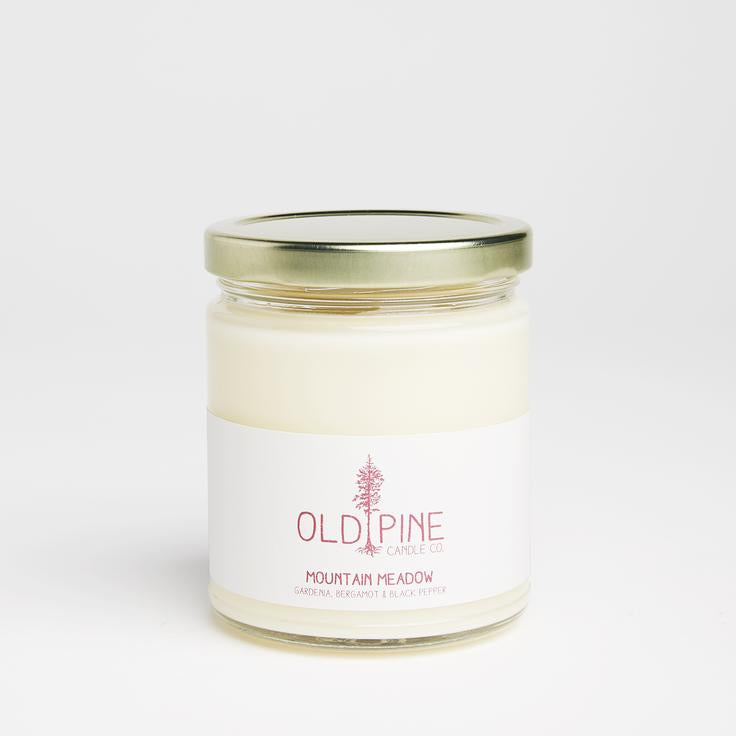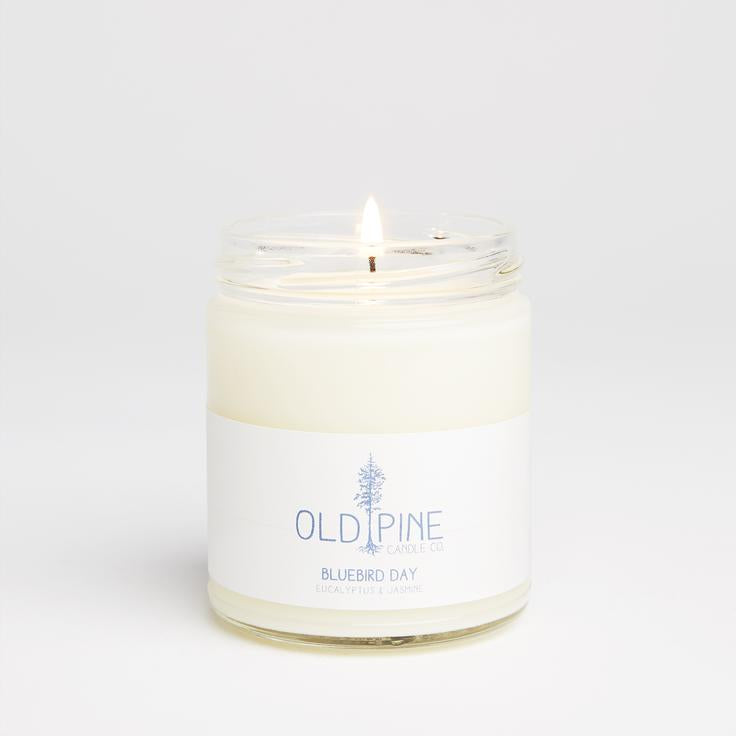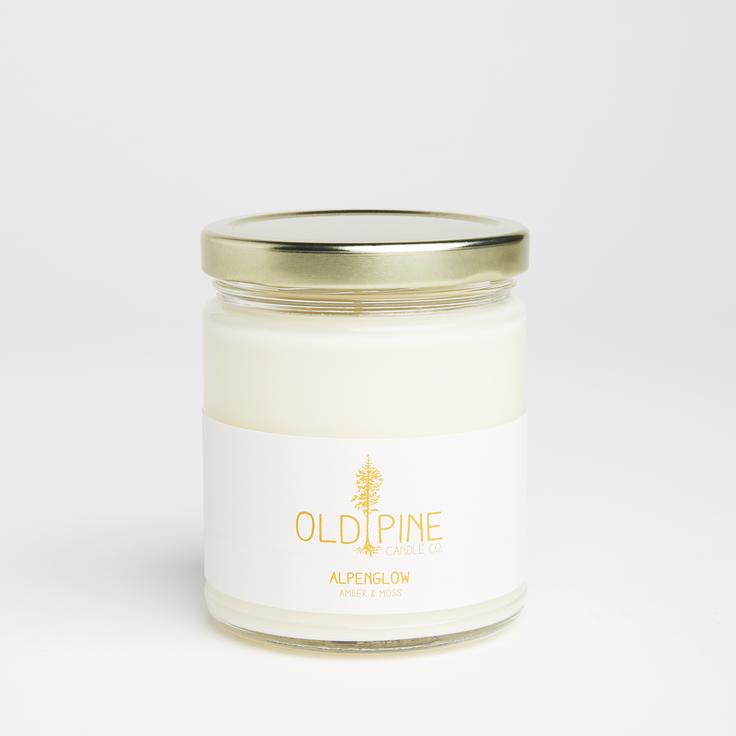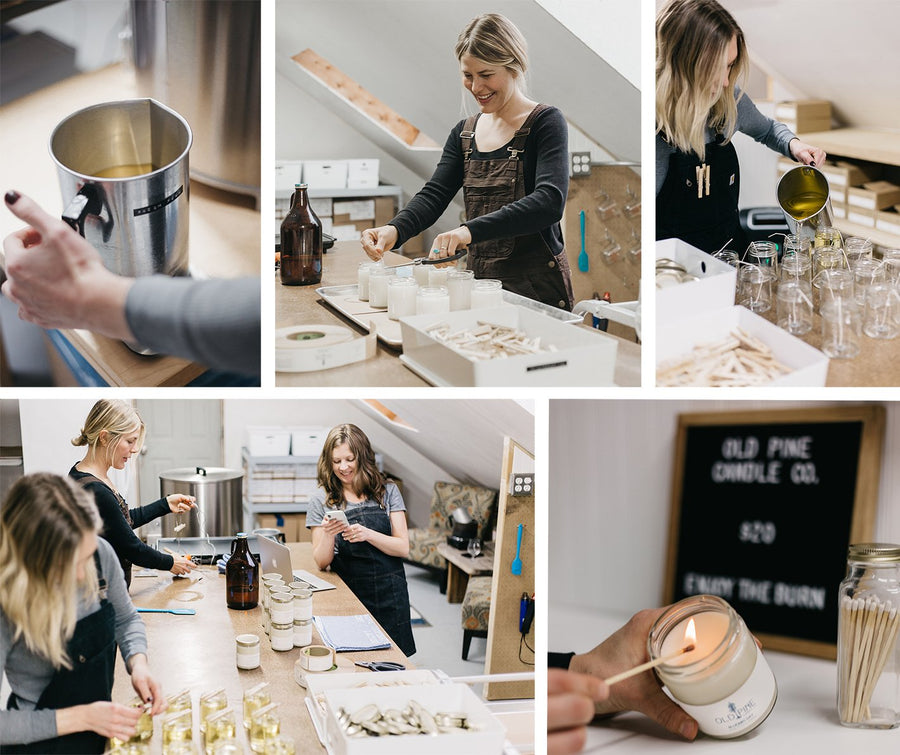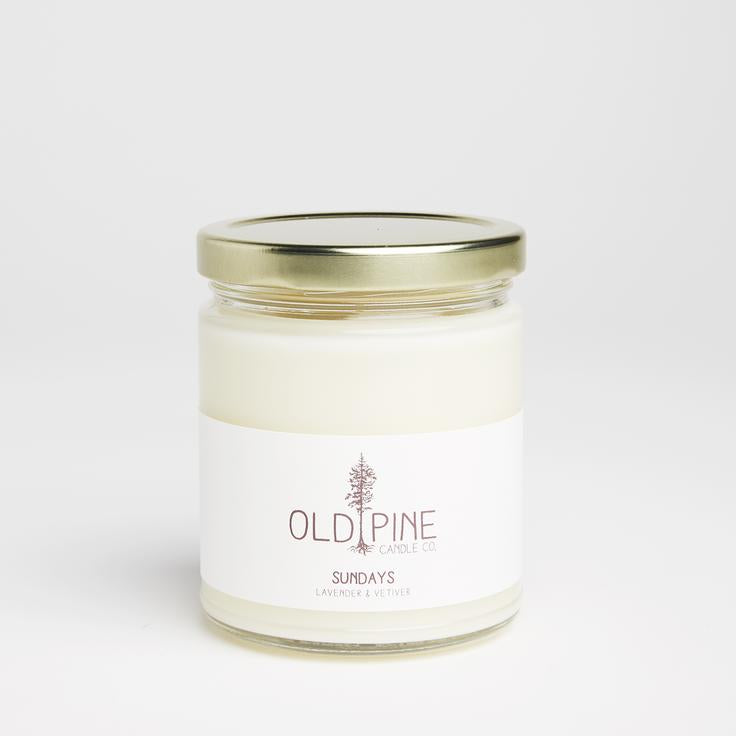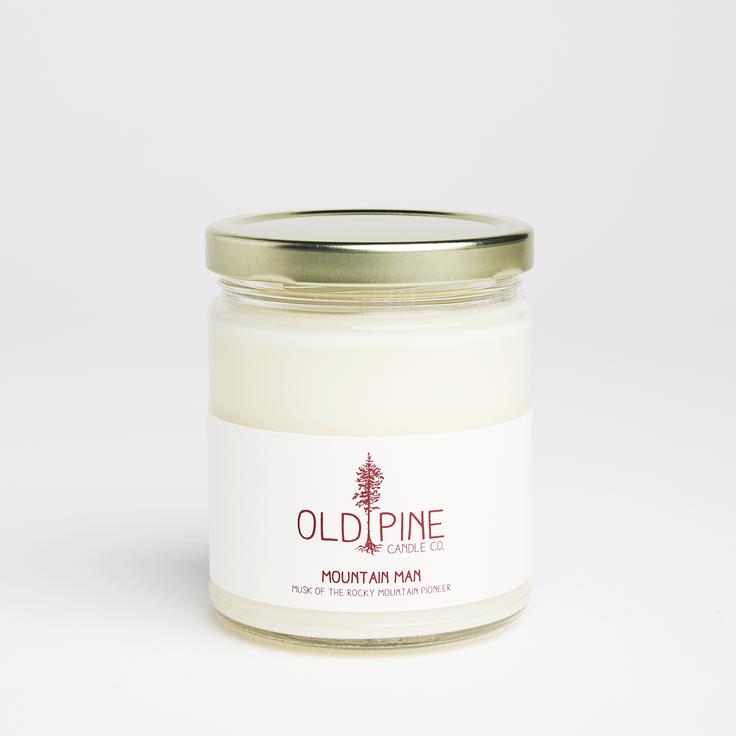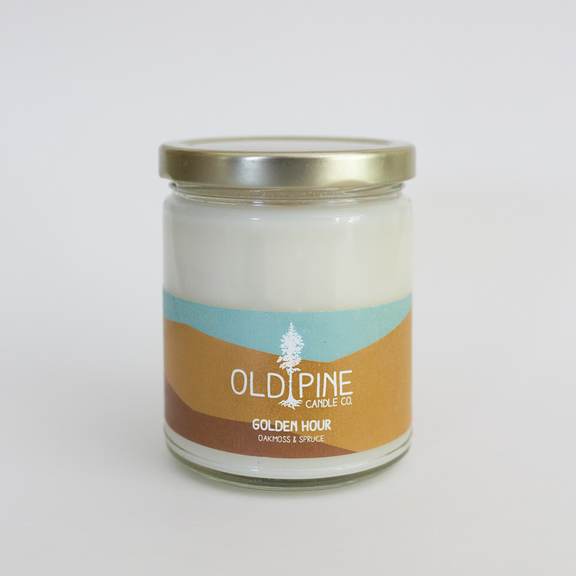 Old Pine Candle Co.
Old Pine Candle Co. Candle (additional scents)
We really love -- and relate to -- these deliciously scented (described below) soy candles, handmade in a little studio in Evergreen, CO just a ways down the road from us. Old Pine Candle Co. is women-led, inspired by the same mountains we love, and focused on sustainability.
Old Pine candles are hand-poured with all-natural, 100% American-grown soy wax for a clean and even burn. Old Pine uses lead-free cotton wicks and custom blends of premium fragrance oils.
No additives, dyes, or preservatives

Phthalate-free and paraben-free

Burn time: 45+ hours

Dimensions: 2.9"W x 3.6"H
Evergreen: Blue Spruce  -- Inspired by the scents radiating from Old Pine's Evergreen, CO community, this scent will take you to a quiet lakeside morning surrounded by soaring Blue Spruce Pines.
Winter Fir: Balsam Pine & Fir Needle -- Old Pine's newest scent brings freshly cut boughs in from the cold. Winter Fir is a blend of crisp, green fir needle and woodsy balsam pine. Available in 16 oz, or in 6 oz as part of the Winter Tree Line gift set. Production is limited to the 2021 holiday season.
Sweater Weather: Ginger, Cloves & Cinnamon -- When the air gets brisk, layer up and get cozy with the spices of ginger, clove, and cinnamon.
Summit: Pine & Citrus -- The burn of cold air in your lungs after a long haul through the alpine. Feel rejuvenated and alive with this blend of citrus and pine.
Mountain Meadow: Gardenia, Black Pepper & Bergamot -- The sweet floral scent of gardenia with citrus-spicy bergamot and black pepper hits peak summer vibes any time of the year.
Bluebird Day: Eucalyptus & Jasmine -- Bluebird Day represents Colorado's clear skies and crisp air with the sharp, refreshing, sunny scents of eucalyptus and jasmine.

Mountain Man: Sandalwood, Amber & Smoke Because it's not lavender and pine all the time, this one captures the essence of sitting by the fire in a cozy, aged mountain cabin with a blend of sandalwood, amber, and smoke, with a hint of fresh tobacco.
Alpenglow: Amber and Moss -- The warm, earthy stillness that puts the world on pause as the sun stretches across the earth to cast its warm glow will help you slow down and reflect.

Sundays: Lavender & Vetiver -- No reason to panic. This blend of lavender and vetiver will help you stay relaxed, grounded, and get your mind off Monday. You do you.
For a clean and even burn: 
Trim the wick to 1/4" before lighting, every time. This will help prevent soot and smoke (aaaah clean burn).
The team recommends creating a "burn pool", the first time you burn your candle. To do this, let the wax melt completely to the edges of the container.  This will prevent tunneling or uneven wax melt. 
all photos courtesy of Old Pine Candle Co., Ele Hart Photography (team photos), Susan Anderson (product photos)