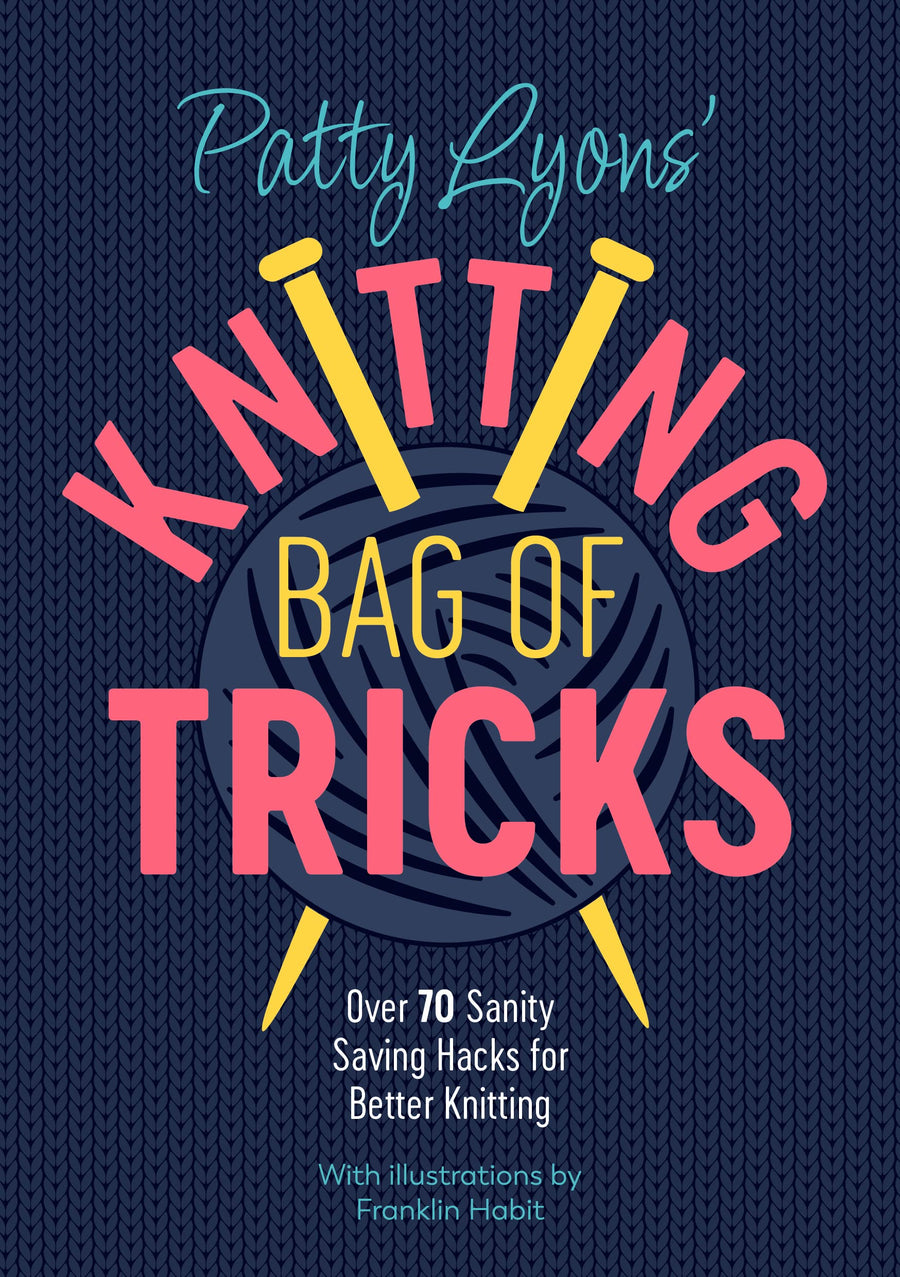 Patty Lyons
Patty Lyons' Knitting Bag of Tricks
Solve your knitting problems—from edges that won't behave to getting your yarn tension right—with over 70 brand new knitting hacks! Inspired by questions asked by Patty's students from around the world, this book features tutorials for knitters of all levels. It also features over 200 technical illustrations to help you learn new skills with clear step-by-step instructions.
PATTY LYONS is a nationally recognized knitting teacher and technique expert who is known for teaching the "why" not just the "how" in her pursuit of training the "mindful knitter". She specializes in sweater design and sharing her love of the much-maligned subjects of gauge and blocking.
Cartoons by fan-favorite illustrator Franklin Habit and Patty's own humorous 'purls' of wisdom will resonate with knitters of all abilities and have you laughing while you learn.