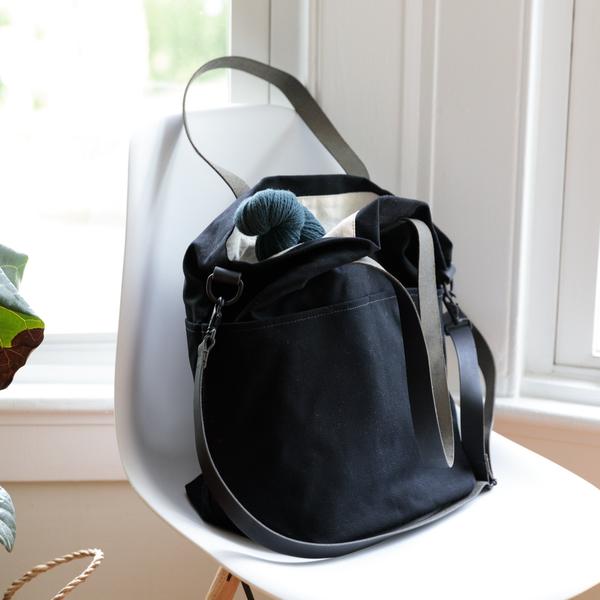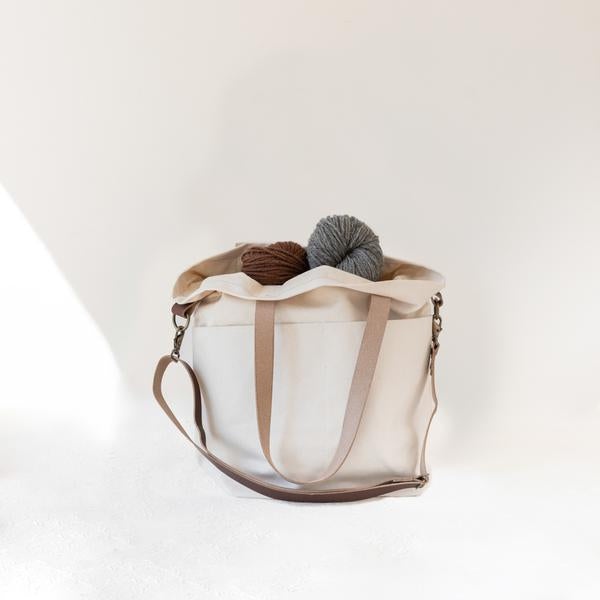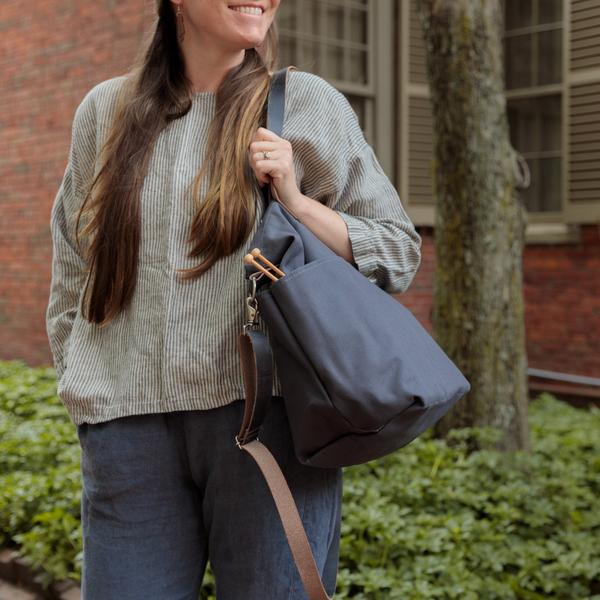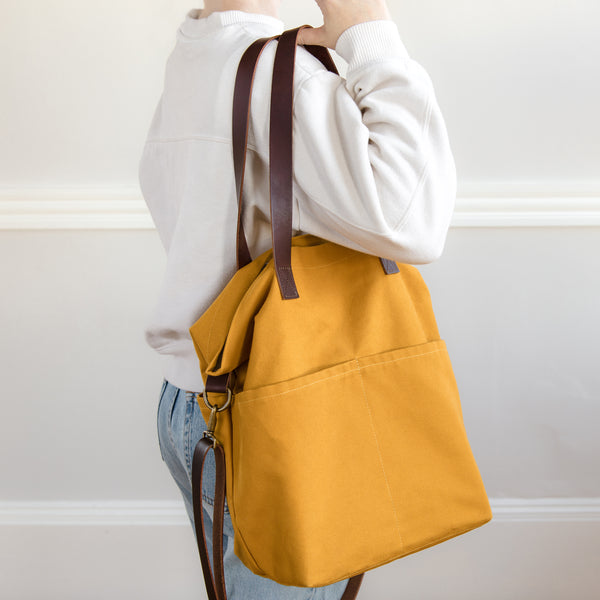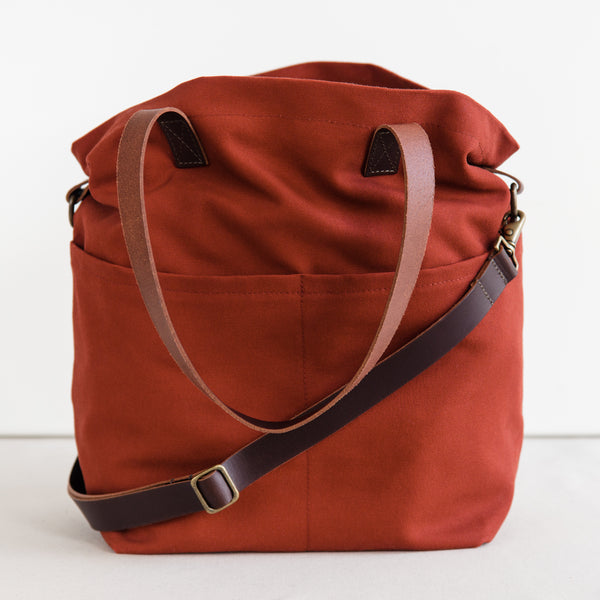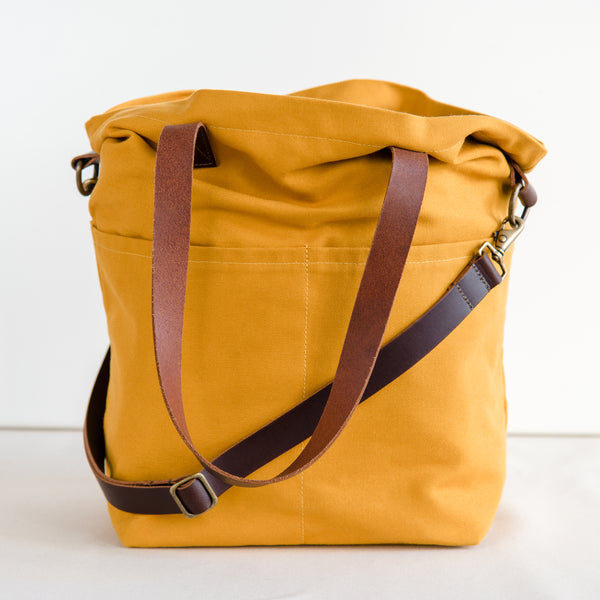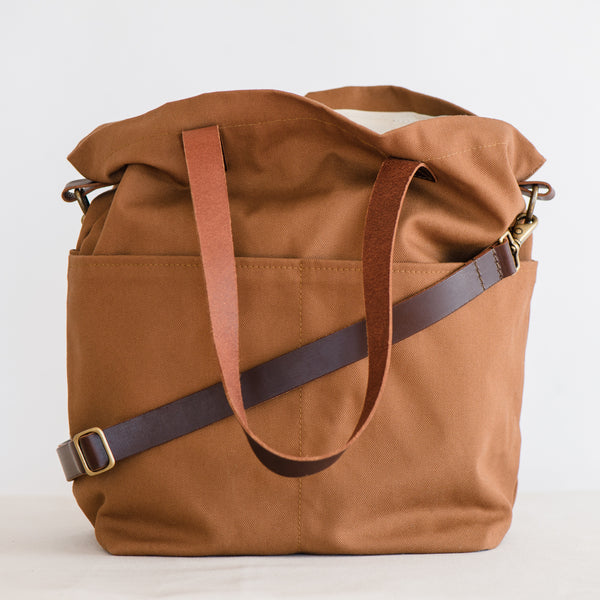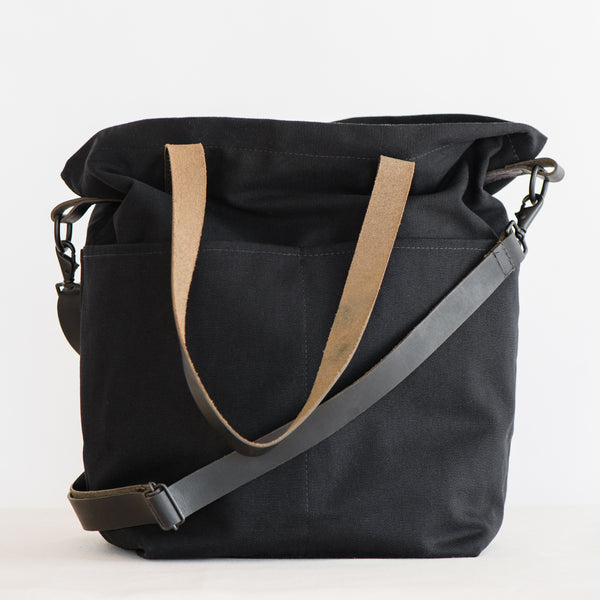 Twig & Horn
Twig & Horn Canvas Crossbody Project Tote
This open top bag from Twig & Horn is designed for the maker on the go, who just can't leave home without a knitting project. Easily knit while walking, traveling, or relaxing, with no worry of your yarn getting caught or tangled. Each tote now has a removable zippered project tote with four yarn guide grommets, great for keeping wound yarn separate, accessory projects, or securing your cellphone and wallet. The insert can be moved from your Crossbody Tote to the Maker's Backpack, or carried on its own. Two large sweater or shawl projects fit inside in addition to the removable zipper tote, making the bag a good solution for knitters who like to carry multiple garment WIPs, patterns, or a journal, in addition to your knitting.
The bag is 15" wide and has two roomy pockets on each side, broken into a 5.5" and 3.5" section, ample space for a phone, pencils, DPNs, notes, and any knitting notions. If all knitting notions and projects can't be fit in the interior, there are four spacious pockets on the exterior of the bag, large enough to stick wound yarn inside if using the bag as a "yarn bowl."
Each tote has two shoulder straps with a comfortable 10.5" shoulder drop and a removable adjustable crossbody strap. The crossbody strap adjusts from 24" - 46", accommodating a range of body types and wearing heights. The leather is wearing treatment: superficial scratches and marks can be buffed away easily.