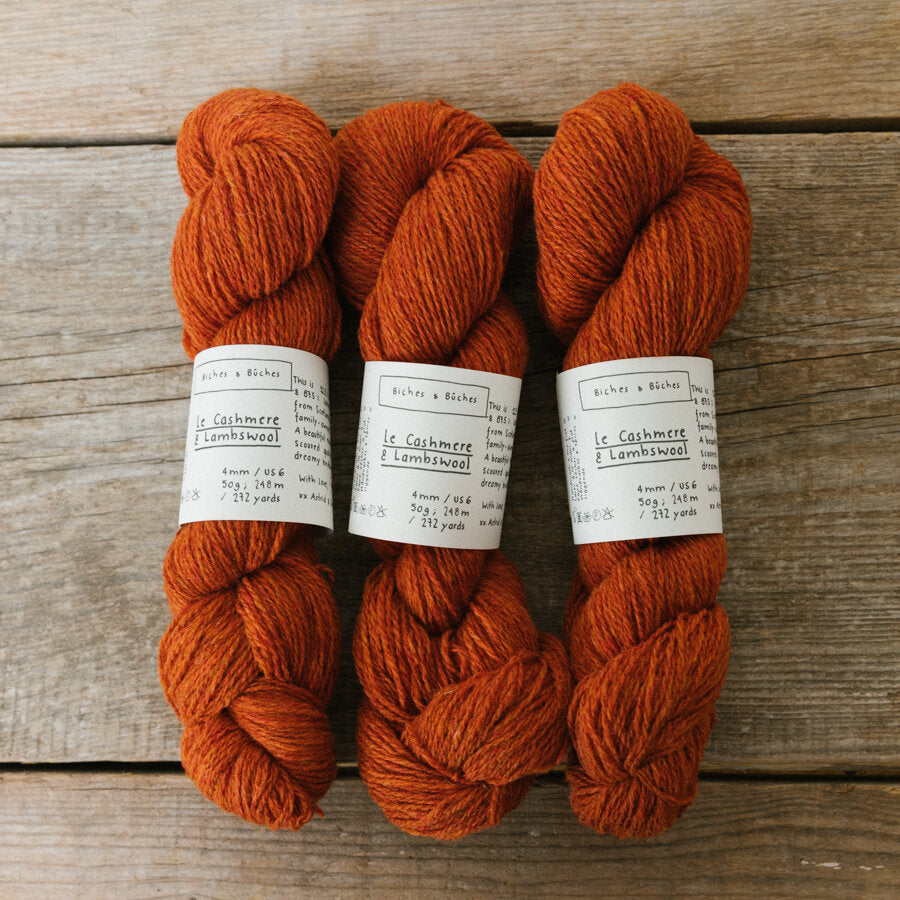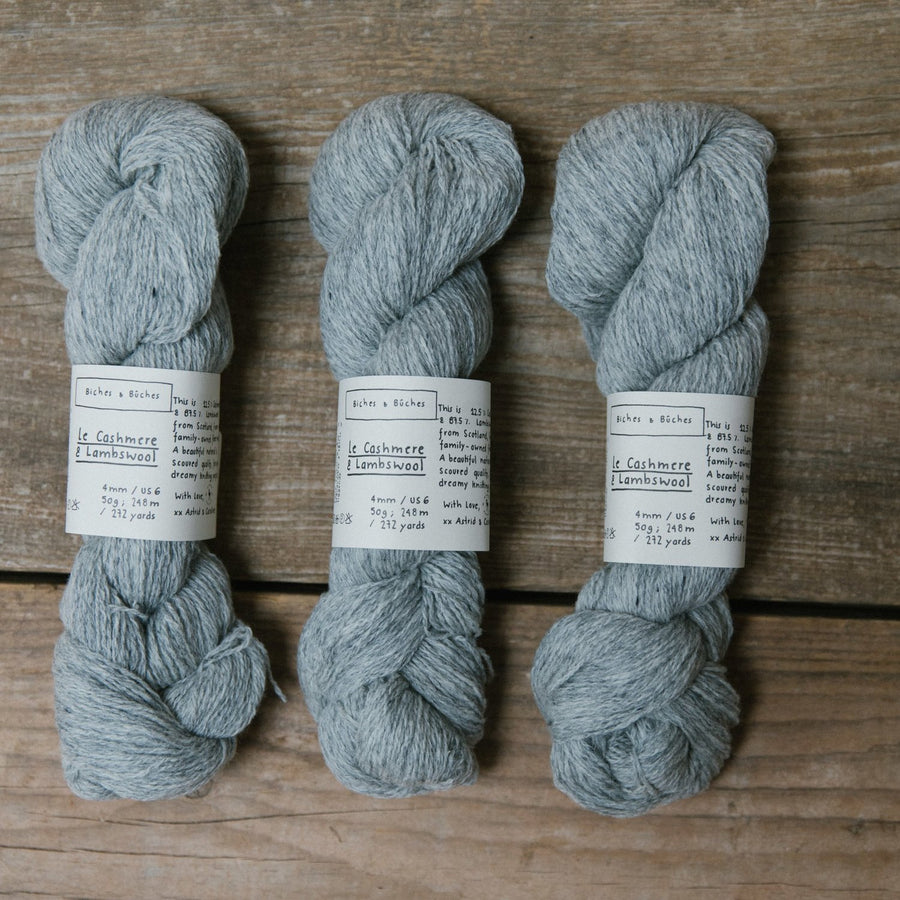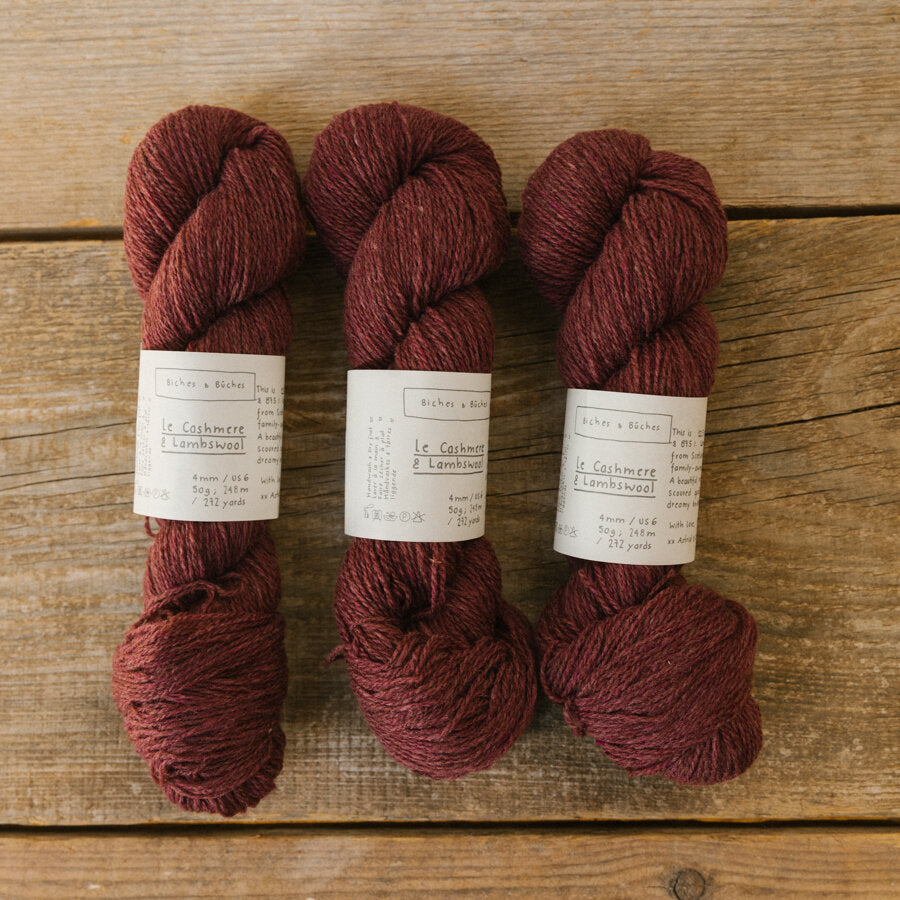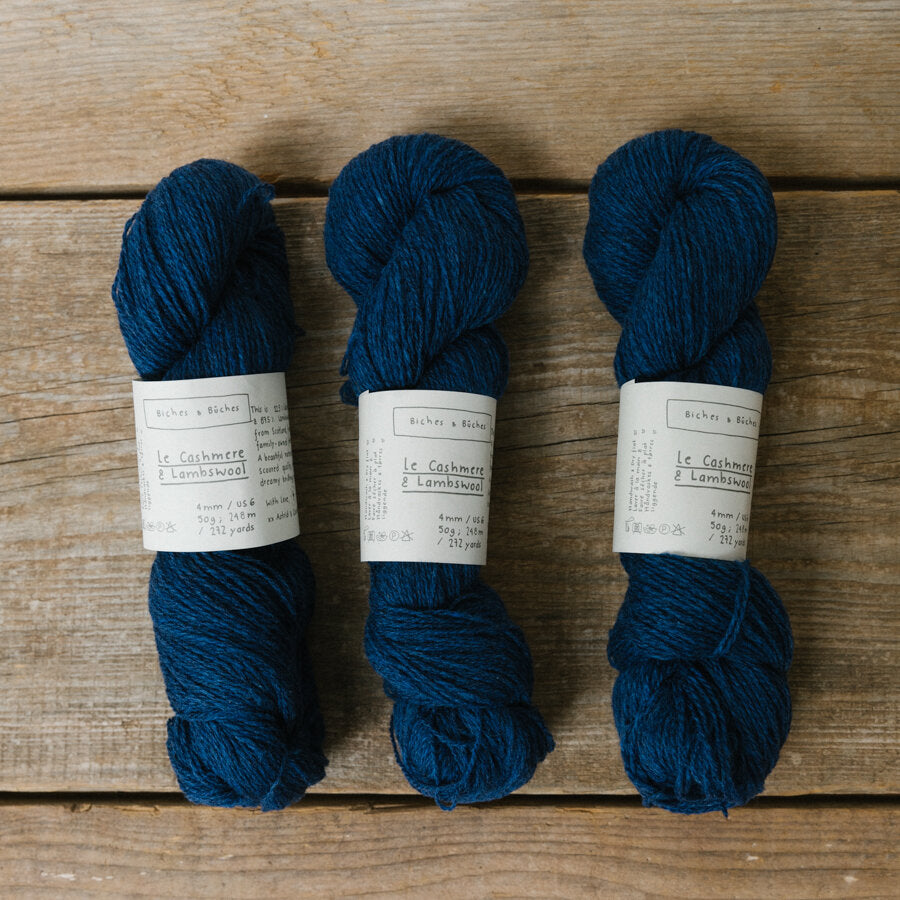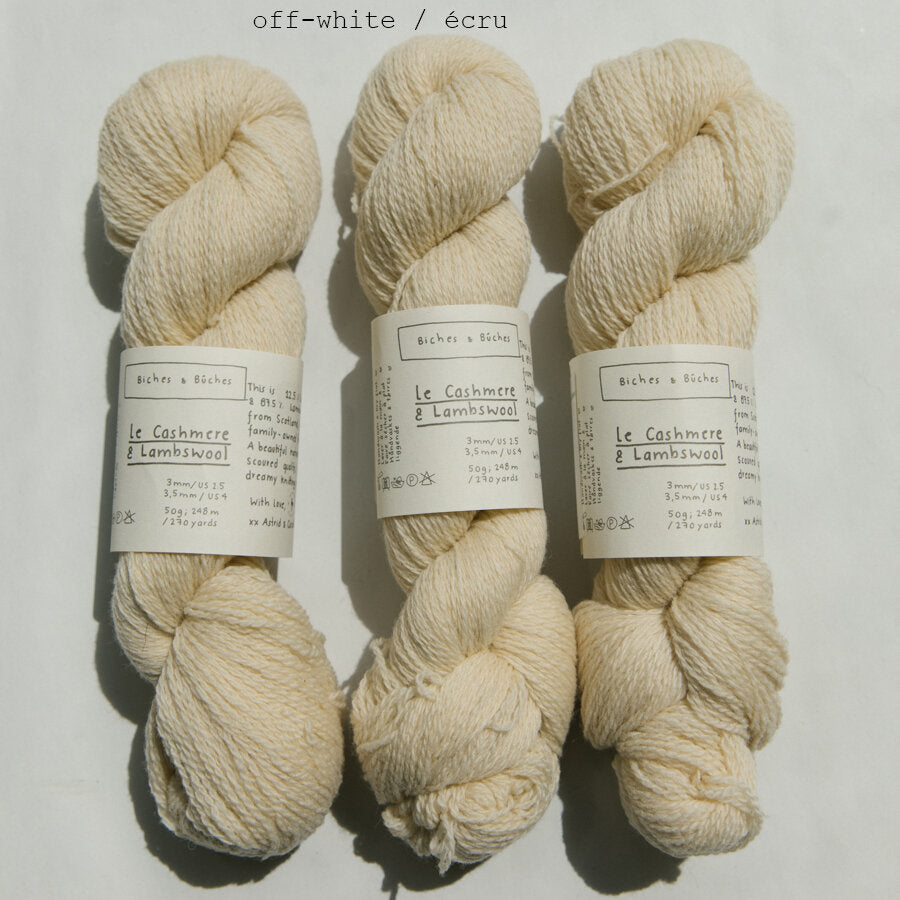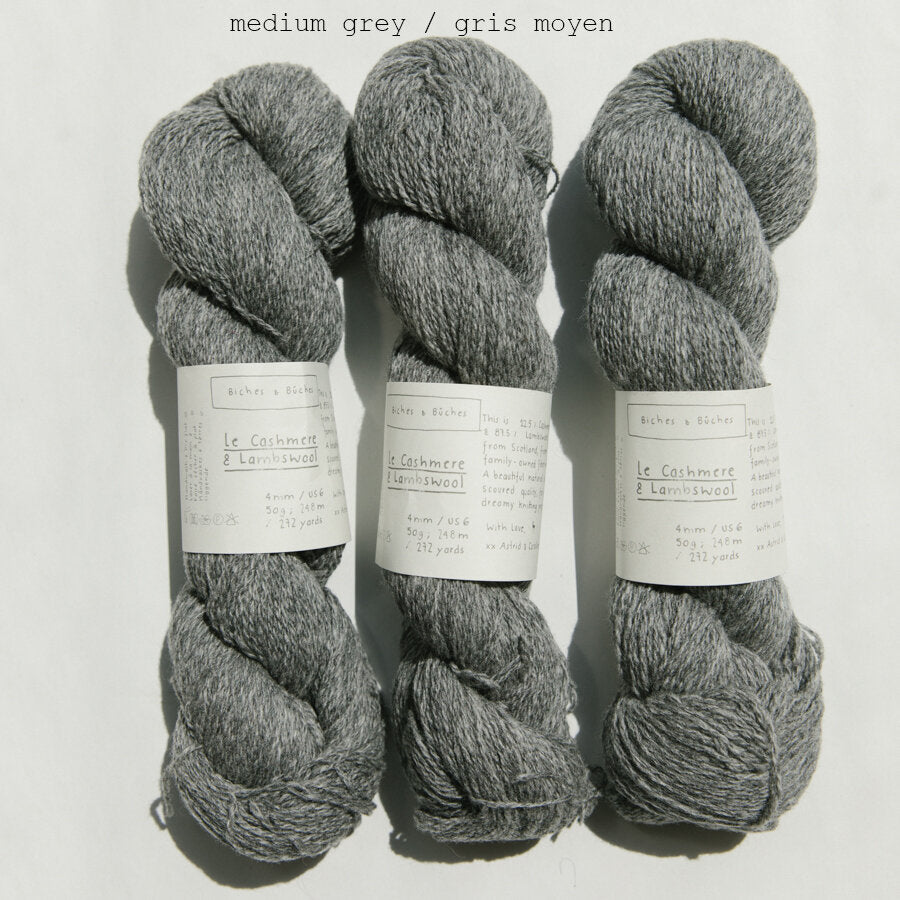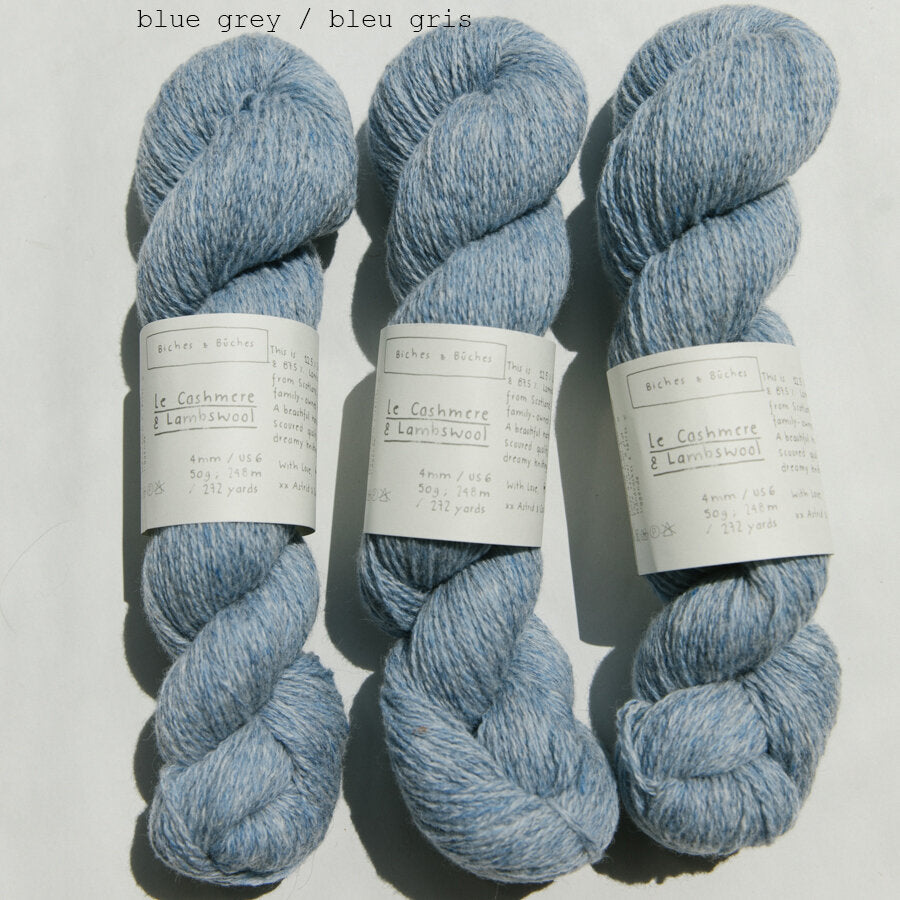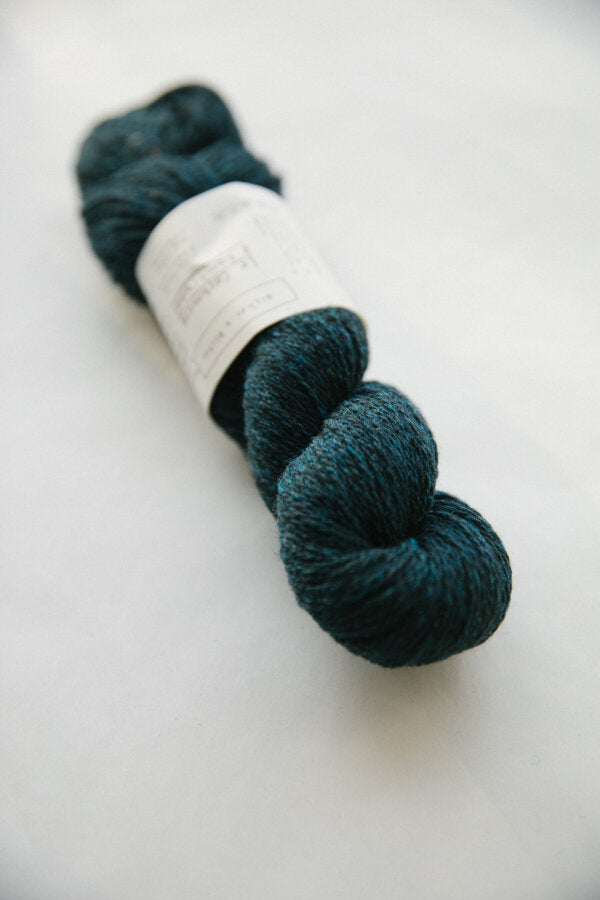 Biches and Buches
Biches & Buches Le Cashmere & Lambswool
For Biches & Bûches Le Cashmere & Lambswool, B&B has taken their Le Petit Lambswool and added even more softness and warmth with cashmere, resulting in this squishy blended delight.  All of the colors have a little bit of tweed quality, for a great depth of color and sometimes a delightful little speckle.
Le cashmere & lambswool is the same weight as le petit lambswool so all patterns using le petit lambswool can be used with this yarn as a substitute. 
Yarn Details
Fiber Content
12.5% Cashmere / 87.5% Lambswool
Weight
50 grams / Light Fingering
Yardage
272 yards / 248 m
Gauge
4 inches = 23 stitches
Care Instructions
Hand wash in cool water. Reshape and lay flat to dry.