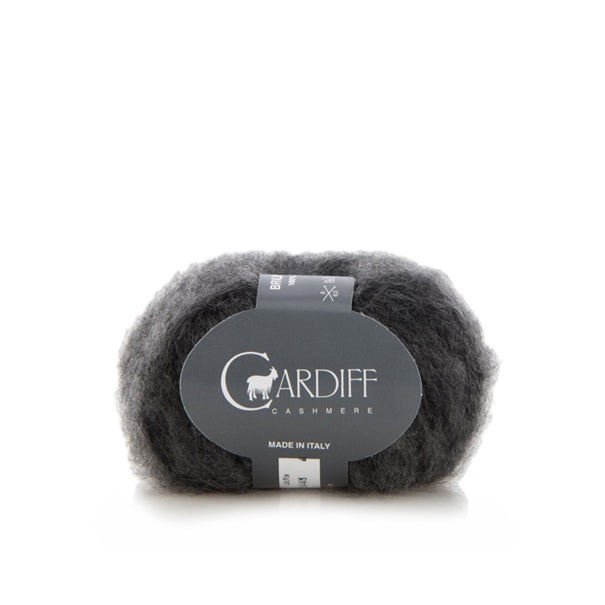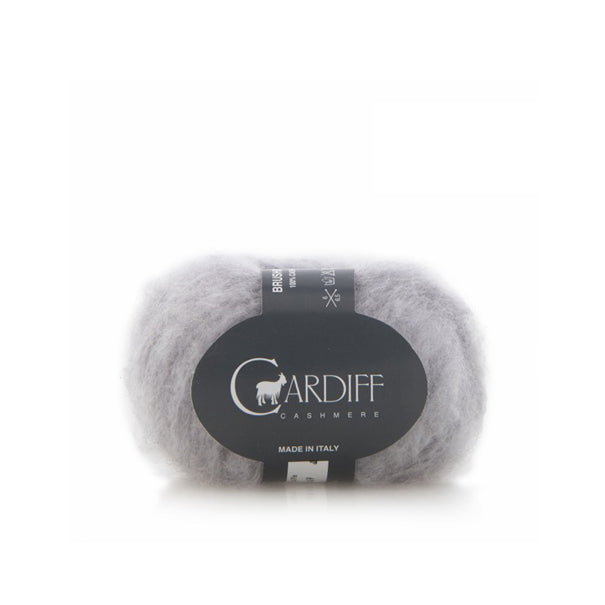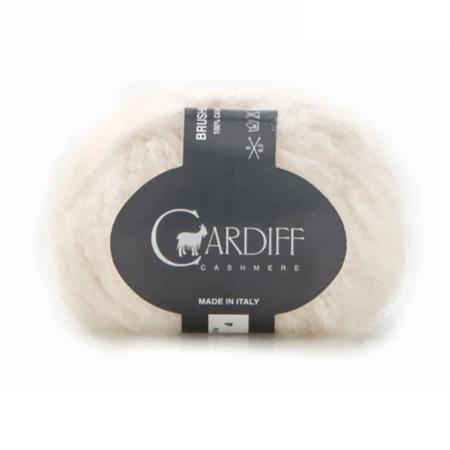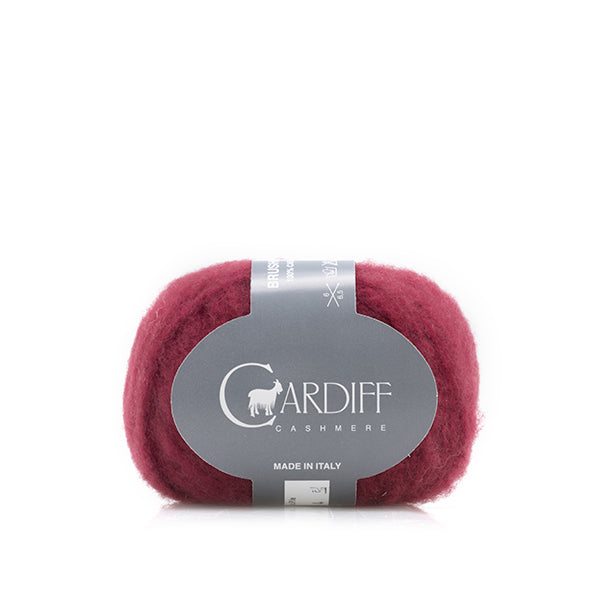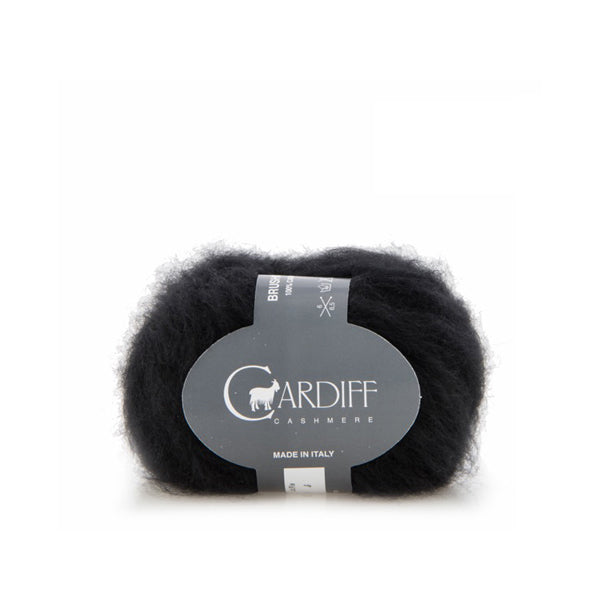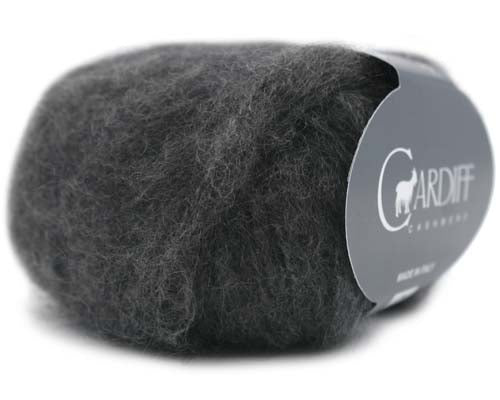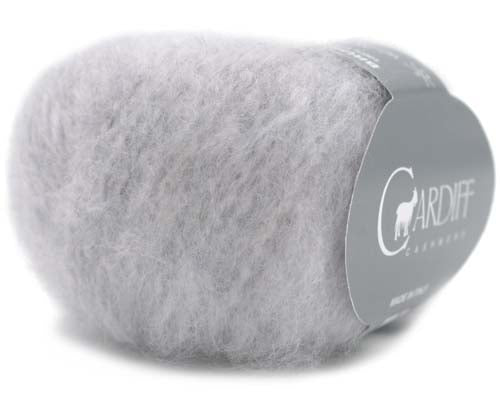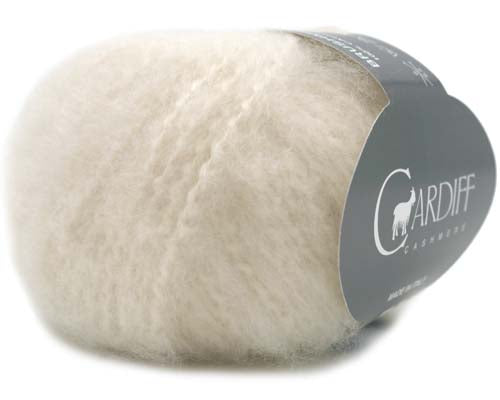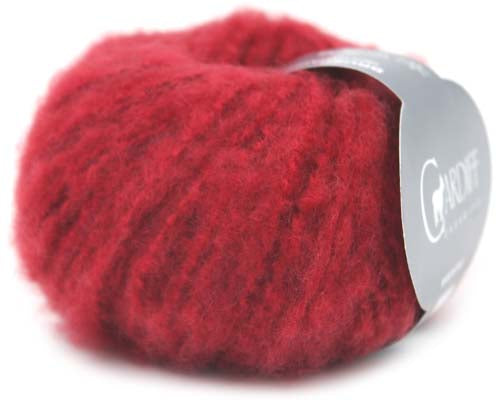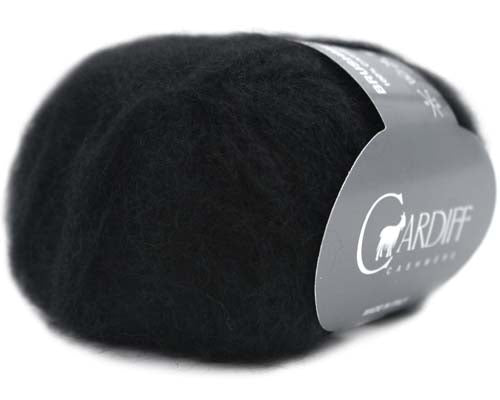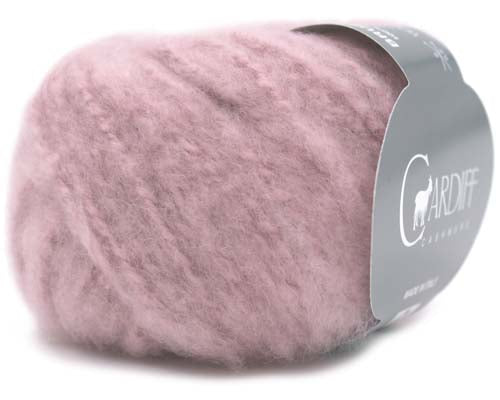 Cardiff
Cardiff Cashmere Brushmere
Absolutely luscious!
Cardiff Cashmere Brushmere is a very fluffy and voluminous yarn consisting of 100% mongolian cashmere fiber produced in Biella, Italy.
The loft is created by brushing the fibers during production, which makes thus a wonderful choice for very light, warm, feminine, special accessories and garments.  
Yarn Details
Fiber Content
100% cashmere
Needle Size
US 7-11 / 4.5 - 8 mm
Yardage
48 yards / 44 meters
Gauge
3.5 - 5 stitches = 1 inch
Care Instructions
Hand wash in cold water with wool or cashmere soap. Reshape and lay flat to dry.