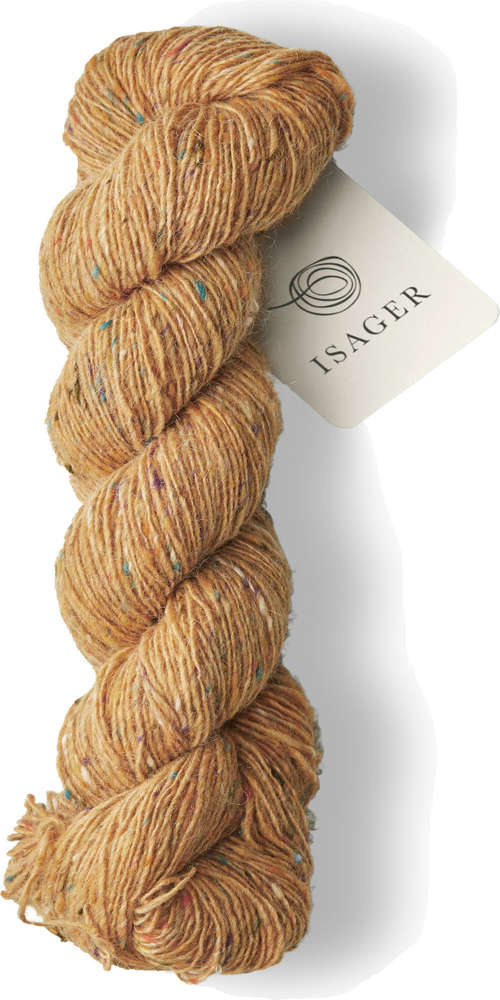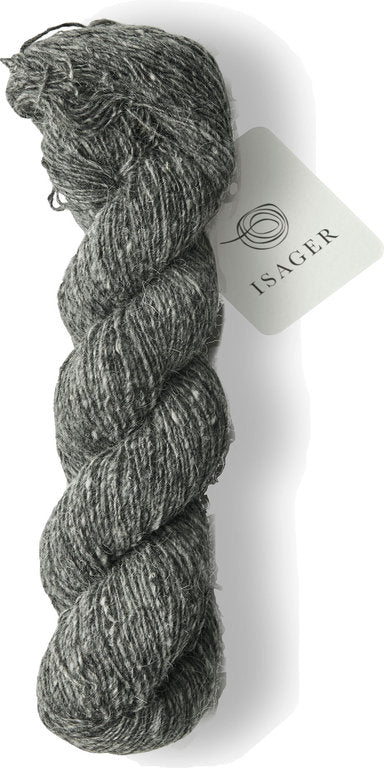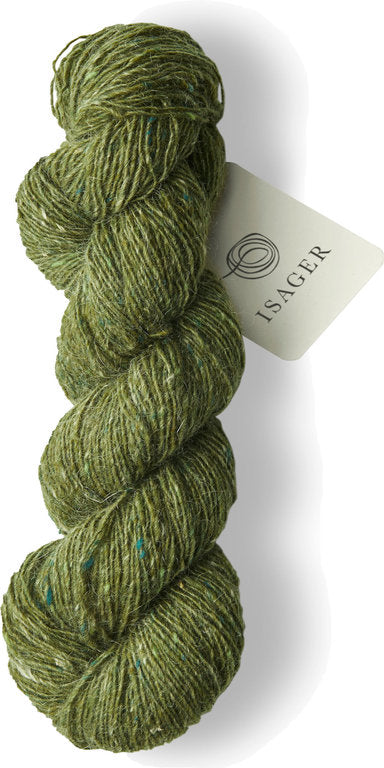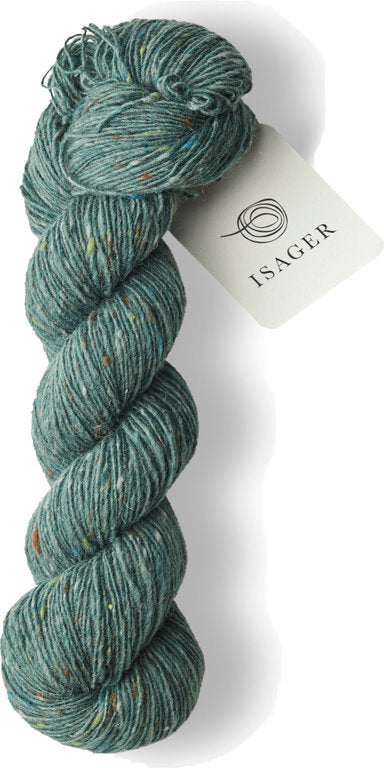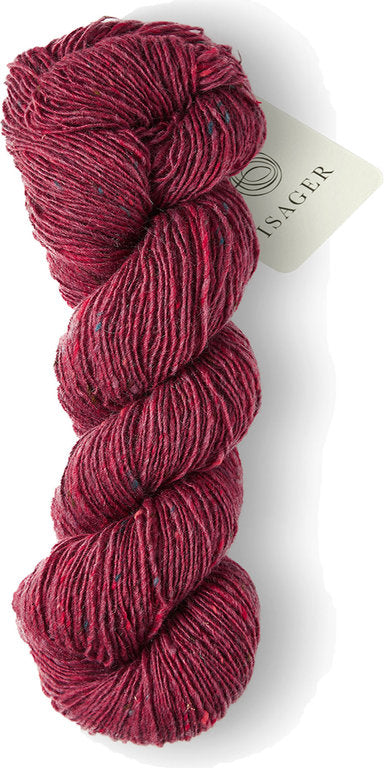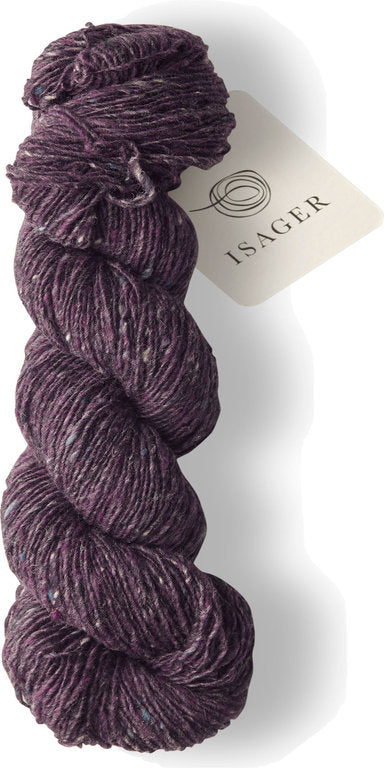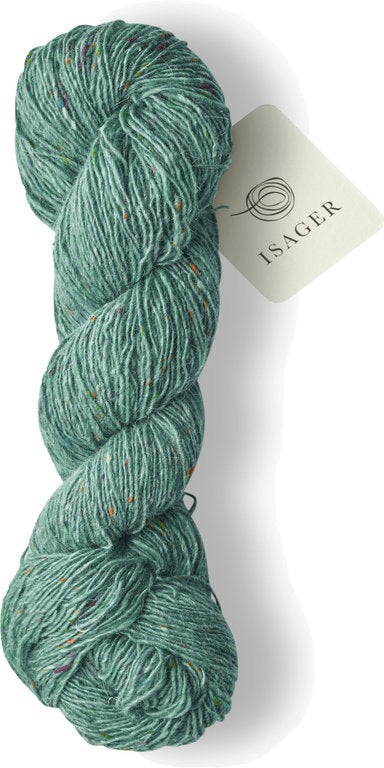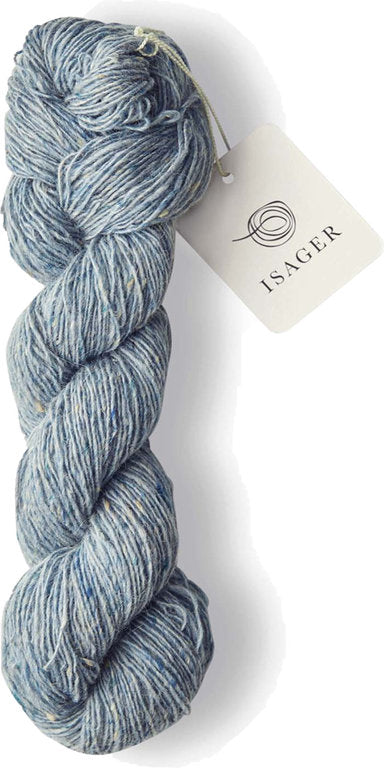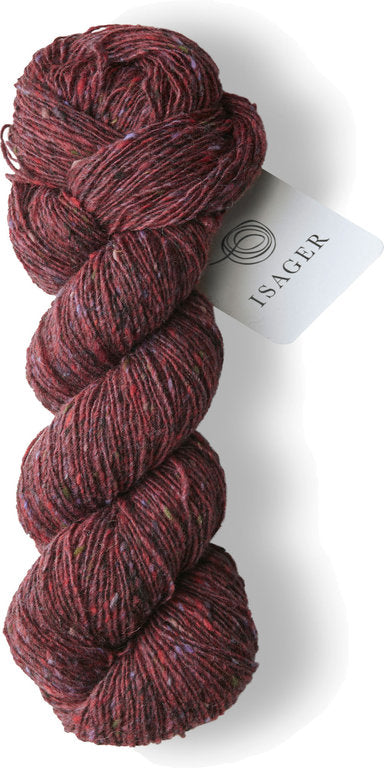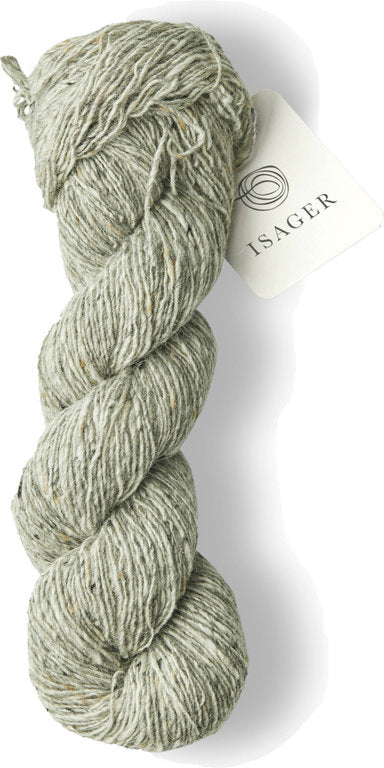 Isager
Isager Tweed
Isager Tweed is a single ply, sport weight yarn in a blend of 70% wool and 30% mohair. This yarn has a slightly irregular, homespun look, yet the mohair fibers give the yarn a remarkable softness and a lovely sheen. Isager Tweed works equally well for both indoor and outdoor garments and with the small flecks in different colors the yarn has a very lively surface.
Yarn Details
Fiber Content
70% wool / 30% mohair
Gauge
26 stitches = 4 inches on a US 2.5
Care Instructions
Hand wash in cool water. Reshape and lay flat to dry.